Rochester Software Associates
|
July 20, 2022
After two years of the pandemic, which led to virtual conferences and virtual industry events, things seem to be returning to a semblance of normal in 2022. We are seeing more live conferences taking place across the print industry, including the IPMA 2022 Educational Conference this past June and its September 2022 roadshows as well as PRINTING United October 19-21 in Las Vegas.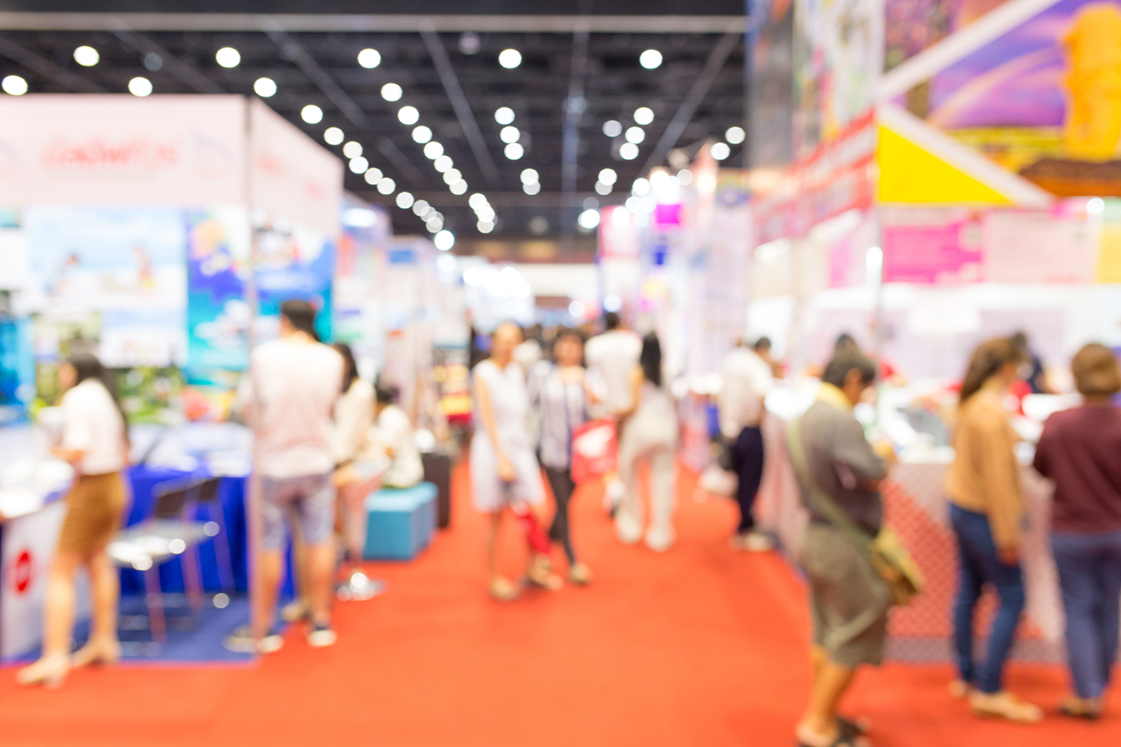 If you've been remotely attending industry events for the past two-plus years, you'll likely agree that there is no replacement for live conferences and shows. You've probably had your fill of Zoom meetings, and the last thing you're interested in is attending a three-day conference on your computer. The time is right, airline issues aside, to heed the call of the road and attend a live conference. 
Let's look at six reasons to hit the road and attend a live conference in 2022. 
A first-hand look at what's new and exciting.

It's smart to stay on top of the latest trends and technical innovations, and even though it's easier than ever to read about them online or on your vendor's and competitive vendor's websites, witnessing a live demo provides more opportunities to ask questions and better understand the intricacies of the latest products.

 

An opportunity to connect with peers.

You can't exist in a bubble and speaking with peers from around the country or around the world who are experiencing the same challenges and enjoying similar successes as you can be inspiring and informative. 

 

An opportunity to hear what's on the mind of customers like yours.

Many in-plants cut staff during COVID and are now trying to process jobs with fewer people on staff as volumes start to return to pre-pandemic levels. As a result,

we are seeing

pent-up demand for new solutions and technology. If customers are taking the time to attend a live conference, they are likely seeking new

solutions

to alleviate the issues they are facing in their shops.

Find opportunities to engage with these individuals about their challenges as well as what they've seen or heard at the conference that is resonating with them. Most people love to talk about their businesses and themselves and share their opinions. However, this is not a time to act like a salesperson. Wait until you return home to do that. 

 

An opportunity to deepen your relationship with vendors.

Even if you have a strong relationship with your vendors' regional sales reps, take this time to connect with other individuals in that vendor's organization. This is a good time to provide feedback on the products that you are selling and share what you are hearing from customers. Read the room, or at least the person you are speaking with before sharing anything negative. 

 

An opportunity to expand your knowledge at a breakout session.

These can be especially valuable whether the session is aimed at resellers like you or users such as an IPMA session with

panelists from a K-12 in-plant

that shared how their long term focus on automation has enabled new service offerings like wide format. Notice the questions being asked throughout the various sessions you attend as well as the responses. Those may be questions your customers have asked or perhaps not even thought to ask you yet. If the latter, note those questions, and when you return home use them to demonstrate your knowledge and show your concern the next time you meet with a customer. 

 

The take-homes.

Even though it might not be financially feasible to send your entire team to a conference, there are often

handouts

and additional information that you can glean from the various sessions to bring back and share with your team. All this information adds value to your organization and better prepares your team to do what they do best—sell! 

 
Although we expected more conferences and events to go hybrid after shifting to remote during the height of the pandemic, that doesn't seem to be happening. This means if you don't make the effort to attend a conference in person, you'll miss out on some valuable educational and networking opportunities that you might not find anywhere else. 
If you still aren't convinced why attending a live conference is beneficial, be sure and read our recent blog post about a VP of Production Sales/Support for a solutions provider to learn his reasons for attending a recent event. 
Six Reasons to Get on the Road and Attend a Live Conference in 2022
Your local RSA BDM can provide you with expertise and resources to help with your production print shop customers' digital transformation, starting with in-plant Web to Print solutions that help them do away with email for job orders.