Overview
Improve productivity by transforming IPDS datastreams for printing on network, midrange, or production printers.
For decades, IPDSPrint has enabled the reliable, transparent migration from output devices to network printers. Thousands of customers rely on us every day for transactional data conversion. They each enjoy improved equipment utilization, increased productivity, and reduced expenses. Contact us to see how you can use IPDSPrint to turn your printing into productivity.
"
We save about 50% per page over the older IPDS printers we were using which had very high cost consumables. The new machines also have much greater functionality, all of which is supported by IPDSPrint.
Workflow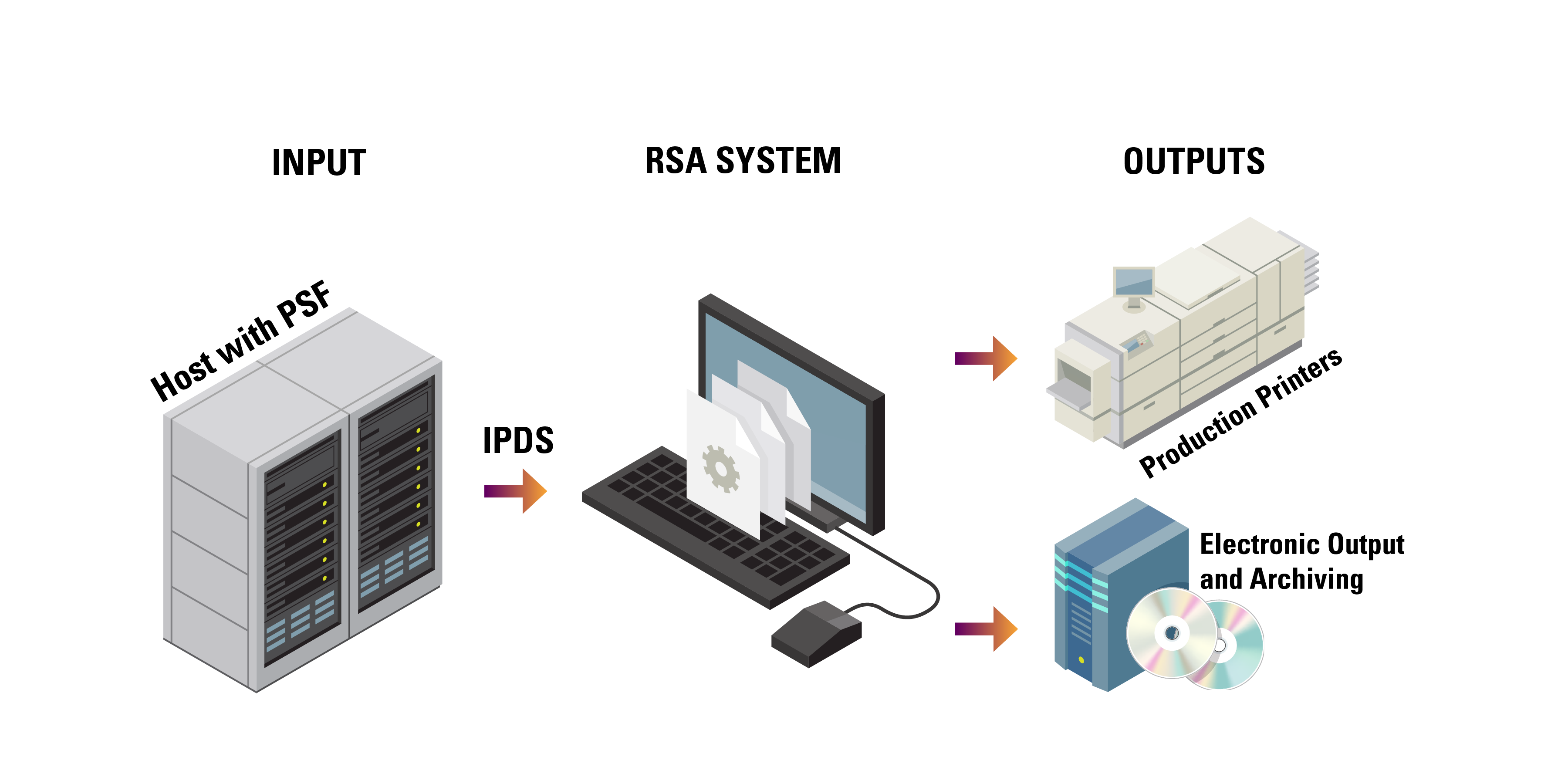 Benefits
Transform datastreams. Transform business performance.
IPDS Print improves productivity by transforming IPDS datastreams, but the benefits go far beyond that. Other benefits include:
Reduced printing expenses by consolidating printers
Enabling printing and sharing of proprietary documents
Enabling distributed print
Use can even be expanded with PDF and archiving
Request a demo today.
Features
Choose proven, automated data transformation.
Loaded with features to maximize print center efficiency.
Efficient PostScript output optimized for production printers
100% Fidelity Guarantee
2D Barcode support
Automatic resolution scaling
Bitmap and outline font support
N-Up and extended N-UP
Color support
Co-resident on select production printers
Supports all paper sizes
Robust media handling
Full inline finishing support
Full and subset reprinting
PDF/A archiving, splitting, indexing, and document management integration (requires PDF Pro)
QDirect integration
Only one company has been leading the industry for more than 30 years with submission, transformation and management solutions that assure customer success. See for yourself why so many enterprises rely on Rochester Software Associates to turn printing into productivity. Contact us today to learn more.
Specifications
Software environment
Runs on secure, hardened Linux operating system

Easily configure and manage using web interface.

RSA provided turnkey server options:

Data center rack

Tower server

VMware® Image

Hosted in the cloud.