Overview & Features
Print from mainframe to production printers using TCP/IP and RSA's M.I.S. Print software.
"
RSA's technical support was instrumental in the success of this installation.
Workflow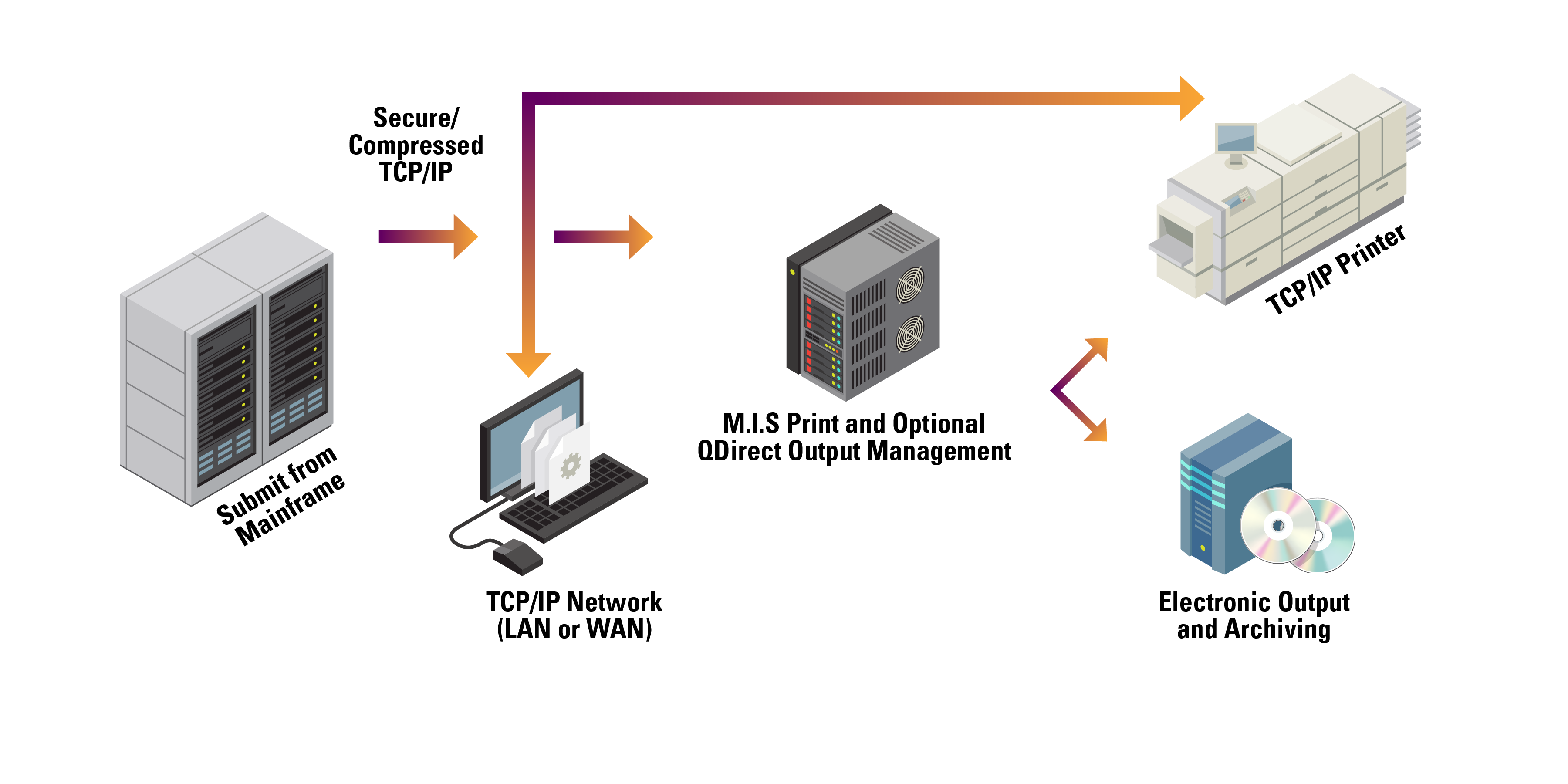 Specifications
LCDS/Metacode/XES data transmission over TCP/IP Mainframe Downloader
Integrated AES Encryption and Compression Mainframe Downloader
Communicates all JES parameters to receiving systems; Carriage control, record structure, and binary data transmitted intact Mainframe Downloader
Add banner pages or DJDEs to mimic JES Exit processing Mainframe Downloader
Case Studies
Excellus BCBS Case Study
Excellus BlueCross BlueShield streamlines production workflow, and gains enterprise-wide efficiencies.