Overview
With RDOPrint, you can leverage your investment in documents created by Xerox FreeFlow® or DigiPath®. RDOPrint converts the proprietary Xerox RDO (Raster Document Objects) files to PostScript so they can be printed on any PostScript printer or converted to PDF for convenient viewing, sharing, and archival.
Features
Maximize printer productivity by transforming proprietary RDO documents created by Xerox FreeFlow Makeready and DigiPath to PostScript as well as PDF.
RDOPrint optimizes output for common production printers.
Automate conversions and printing through Hot Folder support.
Leverage the power of the network and send PostScript and PDF documents to any printer, including remote printers.
Maximize document value by sharing universally viewable PDF files.
Batch conversion for continued editing in

 

ReadyPrint

 

with ticketing.
RDOPrint is a cost-effective solution that pays dividends each time you need to print the converted documents on any PostScript printer.
An XML job ticket is created for each file, providing the operator with detailed job information.
Converted files are optimized for production printers, allowing the documents to be printed with little or no Makeready.
The automated workflow for processing files is supported by a complete audit trail.
Import RDO files- including ticketing- to your

 

WebCRD

 

catalog for easy ordering.
Workflow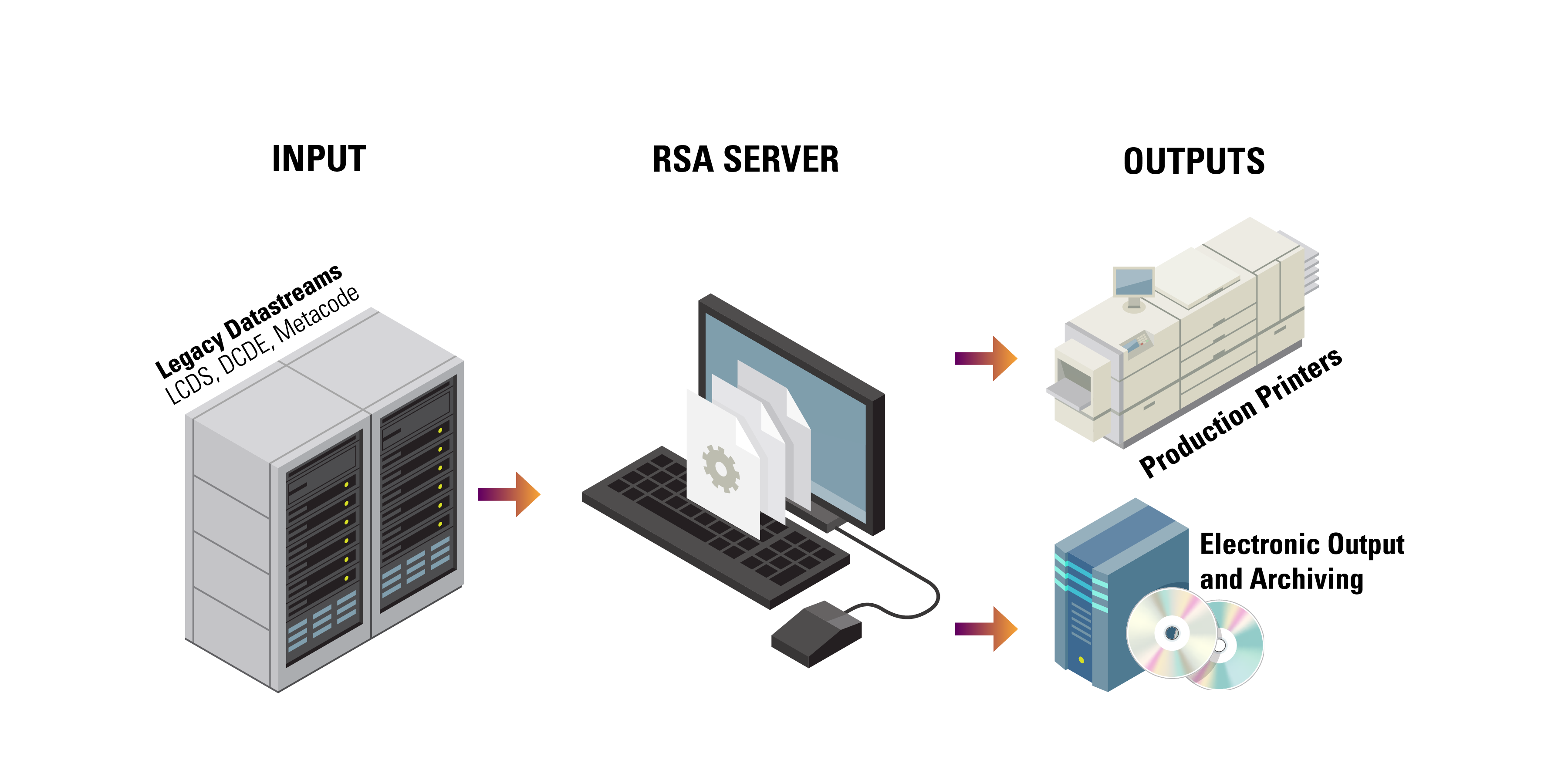 Specifications
Input: Local disk, CD-ROM/DVD/removable media, FTP, or network drive.
Input Format: Convert RDO documents created on XDOD 4.2 and DigiPath 2.x, 3.x, 4.x and 5.x, FreeFlow Makeready 3.x, 4.x, 5.x, 6.x, 7.x, 8.x, and 9.x.
Supported RDO Content Formats: TIFF/G4, TIFF/JPEG, TIFF/uncompressed, and PDF.
Output: Production printer or File Server.
Output Format: PostScript Level 3 with embedded compressed images, PDF, and PostScript.
Embedded setpagedevice commands for media selection, plex selection, and other job ticket functions on printers that support this feature.
Enhanced support for select production printers (contact RSA for more details).
Run on a customer-supplied Windows 10 PC.