Rochester Software Associates
|
March 21, 2023
How cool would it be to sell a software solution with broad universal appeal that every print company's operation needs? More specifically, a prepress solution that works universally on any production printer. Typically, prepress solutions only work on the manufacturer's device. But what if you could displace some software when you sell a new device to a shop with mixed manufacturers' equipment and have the added benefit of making print production more efficient for your customer?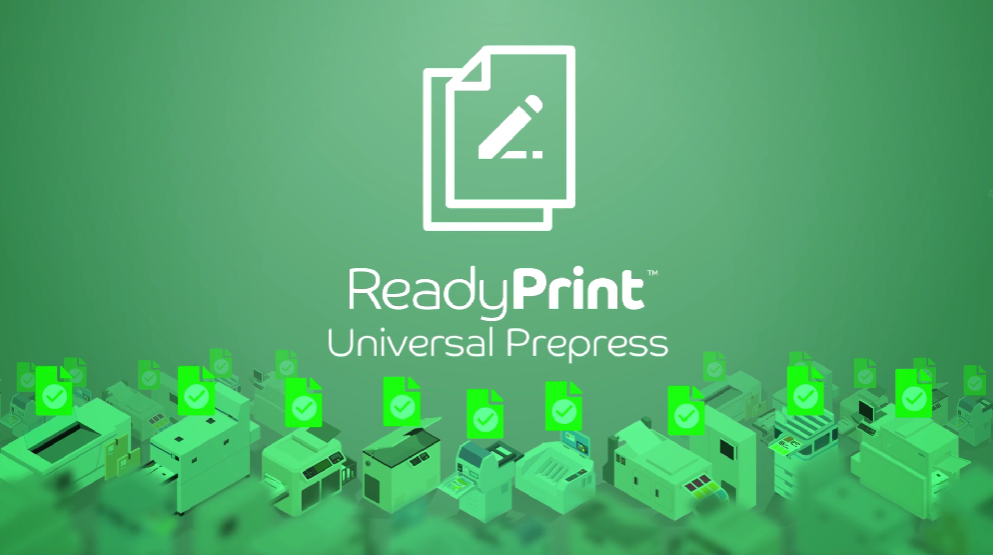 Look no further than ReadyPrint prepress suite. ReadyPrint provides something new to sell with broad appeal. Not convinced? Here are four reasons you should always be ready to talk about ReadyPrint with customers and prospects.  
Because it's

a

one-size

-

fits

-

all

solution that works with

any

production

printer brand

,

discuss

ReadyPrint

every time you

place

a printer

, particularly if

their current

brand's

prepress

solution

is

unique to that production printer

.

Big, little,

or

small,

ReadyPrint

work

s

in

many

different situations and

environments

.

And, if you want to displace another brand with your hardware and software, the universal nature of

ReadyPrint

is difficult to dispute. 

 

 



It allows you to

displace

competitive software solutions that aren't universal. One tool

drives multiple machines versus an environment of siloed tools and workflows.



It allows

customers to print

from a print driver on a PC. Although it's not like RSA's

QDirect

output manager

,

which allows for more sophisticated job management, it still provides a centralized location where

j

obs are stored.

And e

ven though it

can

only send one job at a time to a printer,

it offers better job management

than when

printing a file

from an email

.

 



I

f you sell multiple brands of production print hardware,

you can mix the brands you

sell

to a specific customer to take advantage of new technologies

from your hardware supplier

or

special promotions because

ReadyPrint

allows your customers to run jobs on

their old and new machines at the same time with the same workflow.
By selling ReadyPrint, you are giving customers a gift that keeps giving no matter how many different brands of production printers or controllers they add to the mix. And better yet, the software can also be integrated with RSA's WebCRD Web to Print and QDirect output management software, raising productivity to new levels.
See Why ReadyPrint is Perfect for Every Print Operation
See for yourself why ReadyPrint is perfect for all print operations. Download your NFR copy today or contact your local RSA Business Development Manager to learn more about selling ReadyPrint universal prepress software to all of your print customers.