Rochester Software Associates
|
November 30, 2021
Any office equipment dealer or production print vendor that sells software in addition to hardware realizes that software improves with every new release. The latest examples of this are the four software releases introduced by RSA this fall. The enhancements in these four products enable OEMs, dealers, and resellers to re-engage with customers and engage with prospects who might finally be ready to shift to a new software solution. 
Since August, RSA has been unveiling new versions of its workflow software, including WebCRD Web to Print software, and in November, the latest releases of ReadyPrint prepress software, ImpactVDP, and QDirect output management software. The new capabilities in each of these products raise the bar on workflow productivity and provide new talk tracks for resellers.
In this second of a two-part series, we'll provide detailed information about the new versions of ImpactVDP and QDirect. In Part 1, we highlighted many of the new features in the latest versions of WebCRD and ReadyPrint.
What Customers Will Find New and Cool about QDirect Output Manager
Commercial and in-plant shops will appreciate how the new version of QDirect output management software allows them to efficiently use email for automated ordering and job output and a new VDP option. Plus, the ability to display more details about the printers the software manages provides a central location to monitor all print equipment in one application.
Key improvements in QDirect that you'll want to share with customers and prospects include:
The ability to send and receive emails from QDirect – Downloading and queueing email attachments directly from the email server will resonate with print shops that are still receiving print jobs via email. QDirect can easily onboard those jobs by monitoring the print shop email account and then queue the print jobs where they can be quickly tracked, ticketed, and printed. On the outbound side, files can now be emailed instead of printed. Not only does this provide an alternate way to send output to customers, but it also makes it easier to get content traditionally printed to remote or WFH users, providing faster turnaround and improved customer communications.
Its batching and routing capability – For customers who want to optimize production and delivery, grouping and batching enhancements now allow for unlimited batches of related jobs (matched by job attributes) to be collected simultaneously over time. This benefits production by batching together jobs using similar printing requirements such as media or finishing to optimize tasks such as loading paper and minimize setup times. Grouping helps delivery by collecting output that needs to go to the same location or recipient so it can be printed together. A specific use of this is householding to gather various output so it is not sent separately. Additional scripting can be added to even eliminate redundant content. This can speed throughput and eliminate the need for manual job batch creation, especially when done after printing. It also reduces touches, enhances workflow, and frees operators to focus on other tasks. Jobs can even be grouped and batched throughout the day and released when ready.
Include VDP as part of end-to-end automated workflows. The latest version adds the ability to combine RSA's ImpactVDP Pro's easy to use template creation capabilities with QDirect. This means VDP composition can be automated from a data feed and output with no human interaction. Using QDirect's extensive print and output management capabilities, the entire VDP process can be automated.
The UI to Preflight Pro – The built-in industry standard preflight capability enabled by the Preflight Pro module in QDirect ensures files in PDF-based workflows are optimized for print, speeding up the workflow and make sure jobs print right the first time eliminating waste by reducing the number of failed jobs at the press.
Learn more about the new QDirect release or schedule a demo time with your local RSA Business Development Manager.
What Customers Will Find Interesting About the Latest Version of ImpactVDP
Don't underestimate the benefits of providing print shops with the ability to provide their customers with personalized and customized communication and promotional output. ImpactVDP online template design and ordering software has always made it simple to create VDP templates. The software is included with RSA's WebCRD in-plant Web to Print solution, and as mentioned above, with this new release, print for pay and commercial printers now have an automated VDP composition solution when used as module of QDirect.
The new capabilities in ImpactVDP will be of interest to customers and prospects who want to offer VDP items to their customers but are concerned about the time and resources to do so. The release hits all the hot buttons- automation, cloud management, making the process faster and easier and including VDP as part of a totally automated workflow: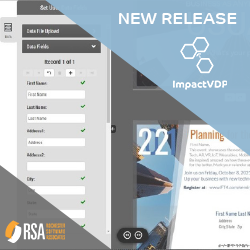 The ability to automate VDP production from a data feed—eliminating the need for human interaction- when using ImpactVDP as a module of RSA's QDirect output management software.
Faster customer ordering and template creation with Designer and output enhancements such as hiding backgrounds for pre-printed stock, and support for barcodes.
Cloud storage of individual designer and global templates (available to all designers).
Easy administration to manage cloud storage, and the ability to monitor, kickoff, and rerun background server compositions.
Learn more about the new ImpactVDP release or schedule a demo time with your local RSA Business Development Manager.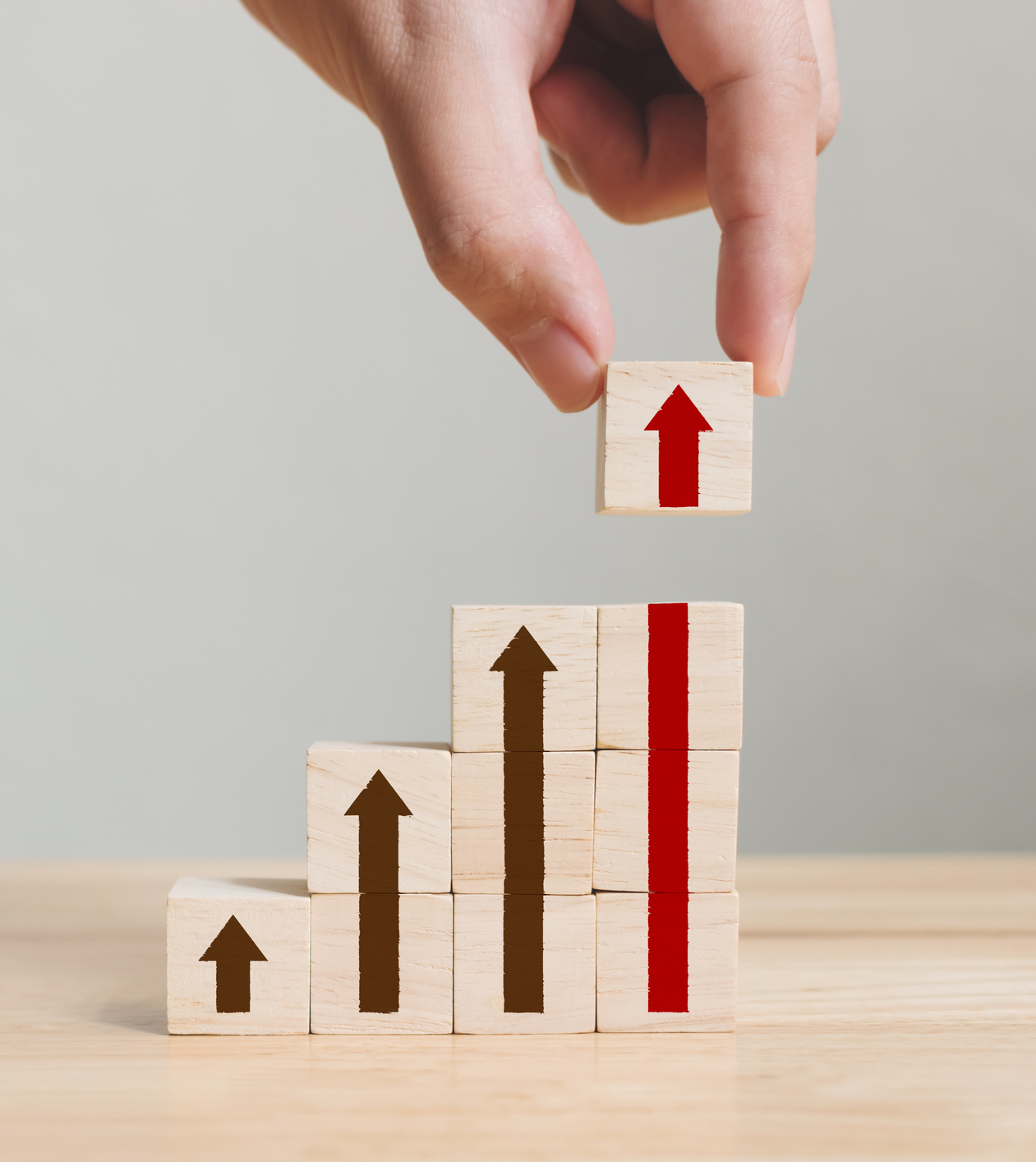 Find Out How the Latest in Workflow Automation Increases Efficiency and Profitability for Your Customers
Your local RSA BDM can provide you with resources, demos and more about how your production print customers can leverage the latest workflow software to increase efficiencies and raise profits.