Elisha Kasinskas
|
August 10, 2018
Announcing Panelists for "In-plant Panel: Workflow Flossing" Print 18 Session
A perennial favorite, the in-plant panel seminar at Print 18 is back. This year the session is titled "In-Plant Panel: Workflow Flossing," and will be held on Sunday, September 30th in Chicago from 10-10:50 am.
Reducing or keeping costs low is a top priority for in-plants, yet for many, working on workflow is worse than going to the dentist. Hear how these in-plants have "flossed" their workflow, gotten the kinks out, overcome their challenges of working on workflow, and reaped the benefits of a healthy workflow.
Attend the session to learn:
About each panelist's shop, and a specific workflow project they are undertaking
Their perspective on workflow as an event-driven, issue-driven or ongoing process
How to overcome the hurdles, impediments and challenges of working on workflow and get the kinks out
How they "floss" the process that they use to improve workflow
Their advice for other in-plants
The session features Healthcare, Government and Higher Education in-plant print center leaders.
Introducing the "In-plant Panel Workflow Flossing" Session Panelists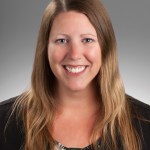 Lisa Stelter, Manager, Print and Mail Services Sanford Health. Stelter has more than 20 years of experience in the print/mail industry. First joining the in-plant almost 13 years ago as a Graphic Designer, then leading a team of Graphic Designers, she recently transitioned to managing Print and Mail Services. Sanford Health is an integrated health system headquartered in the Dakotas. It is the largest, rural, not-for-profit health care system in the nation with 45 hospitals and 289 clinics in nine states and three countries. Instrumental in developing the organization's strategic planning efforts to consolidate their print and mail facilities to one centralized location and improve workflow, Stelter led efforts to purchase a new inkjet press. This healthcare in-plant produces 36 million impressions annually with a $5 million budget and 13 employees.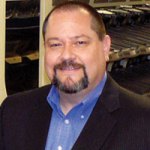 Mike Lincoln, State Printer, State of Colorado. Lincoln is the Colorado State Printer within the state's Department of Personnel and Administration, Division of Central Services, Integrated Document Solutions (IDS) group. Lincoln oversees the IDS team with responsibility for graphic design, printing, mail, delivery and dispatch operations for the State of Colorado. His extensive experience includes developing and deploying support infrastructures, developing production strategies, corporate communications, and senior technical support services. Lincoln has served on the advisory boards of several peer organizations most recently as IPMA's President through 2016. State of Colorado produces 115 million impressions annually with 58 employees and an $12.9 million budget.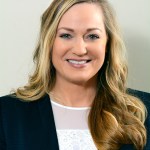 Sherri Isbell, Associate Director, The University of Oklahoma, the largest higher ed in-plant print center. Isbell is responsible for Customer Service, Central Mail, Document Services, Offset, Digital and Specialty Printing as well as the Copy Centers and two contract Postal Stations. She is a graduate of the University of Oklahoma and has been a staff member for 28 years. Isbell holds multiple industry certifications, has received recognition for her contributions, and is active in printing industry groups and associations, most notably, the In-plant Printing and Mailing Association (IPMA) where she is President-Elect and a Board member. OU employs 80 staff members, operates with a $16.5 million budget and produces 152.8 M impressions annually on their offset and digital equipment.
Join me and these top in-plants from around the US to hear how they are "Workflow Flossing."