Howie Fenton
|
August 11, 2020
Few periods of time have forced managers to question the future of their operation more than the pandemic. Unfortunately, for many in-plant print centers one of the most serious consequences is staff reductions and the challenge of attracting and keeping new staff. The goal of this article is to discuss how to attract and keep the best and the brightest new staff.
For months we have been discussing strategies to help deal with the current crisis including: the importance of financial and operational metrics, automating production tracking, utilizing software dashboards like those available with RSA's WebCRD, and utilizing analytics to plan for staff changes based on data. For those that may lose staff, another consideration is not only how do you attract great staff, but how to increase employee engagement.
The Increasing Importance of Technology for Employee Engagement
Employee engagement is the emotional commitment of the employee to the organization and its goals. It is not employee satisfaction or happiness because those measures do not mean staff will work hard or stay with the company.
One factor that helps attract, engage, and keep staff is technology. When looking for new staff, recognize that they could be Millennials and Gen Zs. This is a generation that grew up with smartphones, Amazon, Uber, and streaming services. These new staff will become the fabric of the in-plant of the future.
The Harvard Business Review Analytic Services Survey of 677 executives, "Technology's Growing Role in Workforce Engagement" concludes that the vast majority (86%) of respondents believe that technology has a greater impact on employee engagement today than it did three years ago, and a similar number say that technology will continue to be a major factor in engaging the workforce in the years ahead. More than half of executives surveyed say that technology is a key consideration when candidates are deciding whether or not to accept a new job.
When participants were asked, "How important are each of the following technologies for attracting and retaining talent at your organization," the number one answer was "having the right software applications".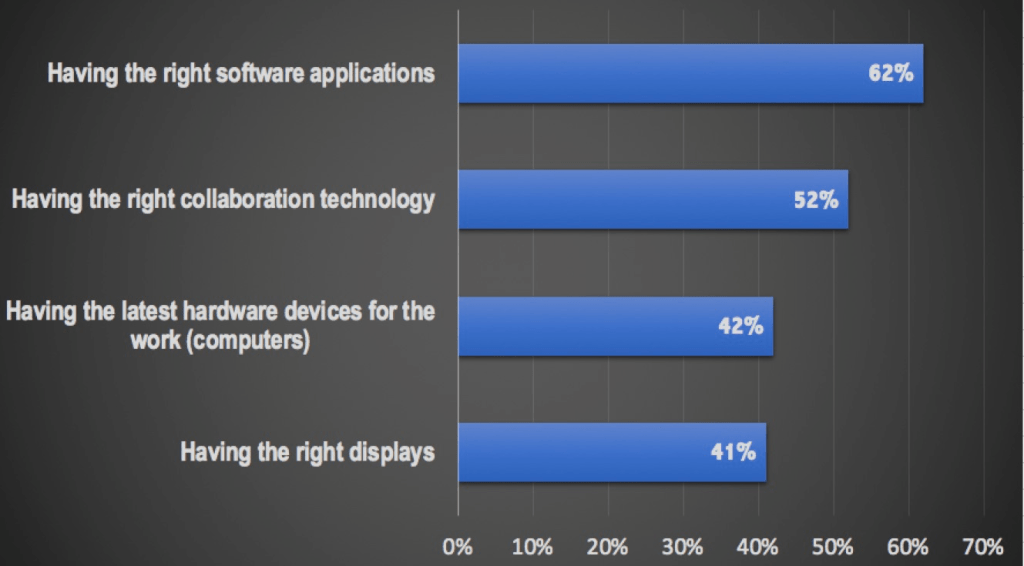 Involve Staff with Applications and Technology to Foster Engagement
Production workflow software that uses the latest technologies offers a great opportunity to foster employee engagement. For instance, staff can get involved with the shop's technology and software such as Web to print software by performing functions like:
Solution administrator- create and manage catalog items, establish and maintain workflow and automation rules
Design and work on

 

VDP templates
Create

 

workflow dashboard reporting

 

that supports the operation's goals and KPIs
Engage with users and customers to develop and refine user-friendly workflows and ways to interact with the software and the in-plant
Work with the print center's software vendors to recommend features
Understand, use, and communicate new features and capabilities to customers and the in-plant
Utilizing the latest technologies and ensuring your staff has an active role in using, remaining current and fully employing the technologies will help engage employees and attract and retain talent.
Little Things Can Attract and Retain Staff in Addition to Technology
Obviously, no one wants layoffs or the challenge of attracting and keeping new staff. Regrettably, for some companies, layoffs will be inevitable but your ability or inability to attract world class staff is not. You can attract the best talent.
Little things can mean a lot. For some candidates and staff this includes: flexibility with start and end times, the ability to work from home some days, being socially conscious, articulating the value of your work to the community, showing a career progression, and banking time to leave earlier on Fridays.
Using the latest technologies to foster employee engagement should be part of an overall employee engagement strategy that includes new ways to learn, flexible work environments, and growth opportunities. 
Contact RSA Today
Contact RSA or me to discuss the latest in production workflow software technology and how it benefits your employees and your in-plant, corporate, or in-house print center.