Rochester Software Associates
|
May 07, 2012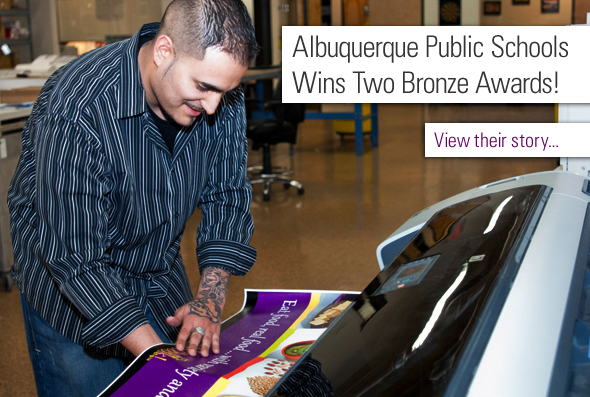 About In-Print 2012
Each year IPMA and In-Plant Graphics magazine co-sponsor the In-Print Competition, the only national printing contest exclusively for in-plants. This year, a judging panel made up of five people from five different states evaluated over 450 entries. This year:
452 entries were submitted
79 winning pieces were selected
74 Organizations entered
38 Organizations won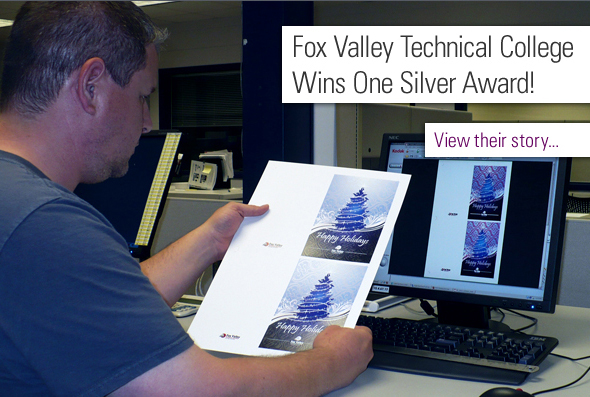 Five of this year's In-Print winners are RSA customers:
Albuquerque Public Schools Graphics Enterprise Wins Two Bronze In-Print 2012 Awards!
Albuquerque Public Schools Graphics Enterprise Services won two bronze awards during this year's In-Print competition - their first In-Print wins ever!
The "Growing Education" flyer was produced on their new Xerox 1000 press using clear dimensional ink, and was supplied to the more than 136 schools in the district.
Ten "Kids Cook" posters were produced on canvas using their HP DesignJet T1100PS large format printer and distributed to the client.
Fox Valley Technical College Wins a Silver In-Print 2012 Award!
Fox Valley Technical College Printing Services won a silver award in the Greeting Cards / Programs Non-Offset category. The winning entry was the 2011 Holiday Card designed for FVTC President Dr. Susan May. This card was printed on the Kodak NexPress using Dimensional raised ink technology. The 2011 Holiday Card was an innovative showcase of the type of quality and leading edge technology that Printing Services offers Fox Valley Technical College.