Howie Fenton
|
June 03, 2021
In my last post, (Why Killing E-mail Orders Matters for Your Recovery) we discussed that the cost savings of eliminating e-mail ordering was at least $10.5K according to recent Keypoint Intelligence (KPI) research. We also looked at other opportunities for labor savings by using workflow software, including: eliminating or reducing the number of job tickets, using templated solutions, and reducing rework due to brand inconsistency and issues created due to the time required to check or preflight files. In this article, we discuss 1) the additional savings if your in-plant operates in a higher labor cost area, and 2) the additional savings possible by reducing the costs associated with manual estimating and billing. The savings can reach $18K per function or $54K in total.
CSR Labor Costs Higher in Cities and East and West Coast Operations
The $10k e-mail elimination savings may be low in our estimation. It was based on the labor costs for customer service staff (CSR). KPI estimated the hourly cost for CSRs as $35/hr., which was based on responses from study participants. Anyone who has ever studied Budgeted Hourly Rates (BHR) knows they are higher in big cities and on the east and west Coast and lower in rural and central states. In these higher-cost areas, these higher rates could be $45/hr. - $60hr. (shown in the CSR BHR row below), which changes the savings.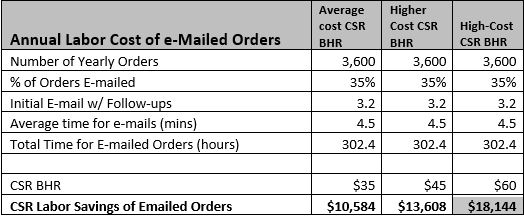 When we use the higher labor rates of $45hr and $60/hr., the annual labor savings of automating e-mail orders increases to over $13.5K and $18K, respectfully.
Labor Savings Associated with Reduced Estimating Costs
The table is based solely on the labor costs associated with the CSRs. But what about the estimators? In addition to reducing the labor associated with e-mail ordering, another advantage of a Web to Print system is that it eliminates a portion of estimates because the prices are posted or calculated online. Standardized products such as business cards, letterhead, posters, course packs, reports, and others can be posted online In a Web to Print catalog, reducing labor costs for the estimator. The time estimated for savings of CSR time is 302 hours, which is less than 7% of the total 2,080 working hours a year. If we assume the same number of hours could be saved for estimators, that would mean that the labor savings for these three costs areas would double to $21K (low-cost labor area), $27K (medium cost labor area), and $36K (high-cost labor area).
Labor Savings Associated with Reduced Manual Billing Costs
Finally, there is a third potential labor-saving associated with Web to Print technology – billing. When a Web to Print system is purchased, it typically provides two billing options, either the ability to directly charge credit cards or integration with Enterprise Resource Planning systems (ERPs) to chargeback the customers. This process can result in cost savings because companies using a Print MIS system may not be integrated with Enterprise Resource Planning systems (ERPs), requiring manual input. In-plants that do not have a billing integration with their ERP system require a person to manually input this information. If we assume that the same 302 hours of billing labor is required without automation, then the total savings based on all three labor categories would now increase to $31.5, $40.5K, $54.3K a year.

Summary
Our last blog cited a KPI study that discussed the minimum savings of eliminating e-mail orders was $10.5K based on the labor savings from CSR staff. In this article, we added higher labor savings for higher-cost areas as well as the additional savings that could come from reducing the labor for estimators and billing staff. This increases the potential savings from 3x higher in low-cost labor areas to 5x higher in higher cost labor areas.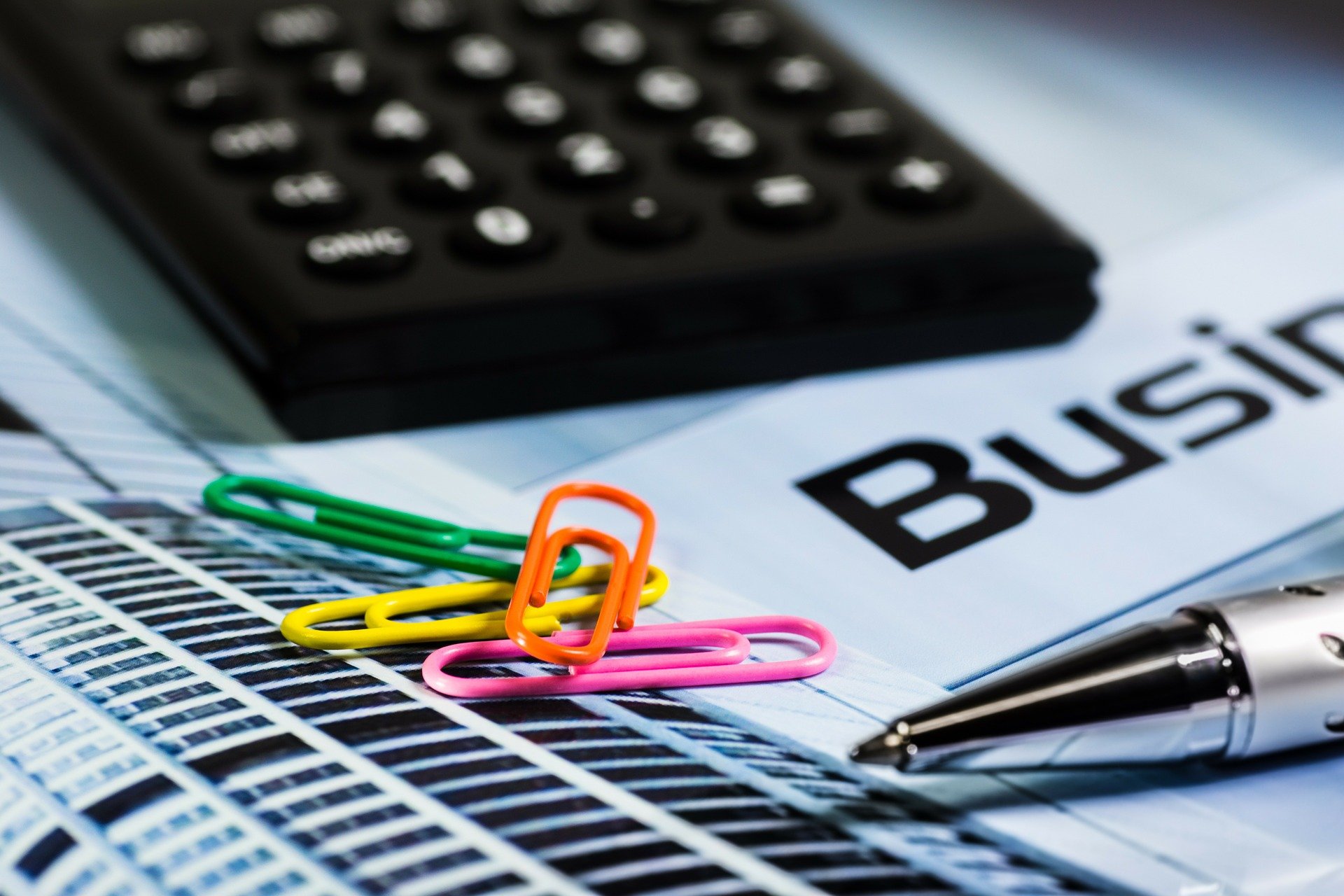 Learn How to Calculate Your Cost Savings of Killing E-Mail Print Ordering
How much are e-mail ordering and the costs associated with manual estimating and billing costing you? Learn how to calculate these savings using your costs by working with me or your RSA Business Development Manager (BDM).