Rochester Software Associates
|
April 16, 2014
RSA recently held a national in-plant print center marketing contest to showcase in-plants' marketing efforts to in-plant colleagues. The winners were included in our in-plant Marketing Success Kit and featured in an In-plant Graphics magazine story. Download the winner profiles below to see methods, samples and results to get ideas for your own in-plant marketing plan.

Most Creative Award and Overall Winner
Frisco Independent School District
FISD received the award for their creative marketing and overall approach for launching WebCRD in their school district in Frisco, Texas.

Best Launch Marketing Award
Tacoma Public Schools
TPS was recognized for their comprehensive user help center with numerous PDF and video tutorials and their training and communications plan.

Best On-going Marketing Award
Excellus BlueCross BlueShield
Excellus BlueCross BlueShield claimed the on-going marketing award for the results of their complete re-branding tied to a website redesign, WebCRD upgrade and new equipment installation.

Most Successful Marketing Award
Xerox Printing Services at Mobile County Public Schools
This Mobile, Alabama print center increased users 83%, centralized 75% of office volume and has achieved 100% online submission.
More marketing samples submitted by the winners are located in the customer forum. Please register to access them. 
Helping our customers build a great marketing strategy is part of the launch and rollout support we offer WebCRD customers. Contact us to learn how we can help.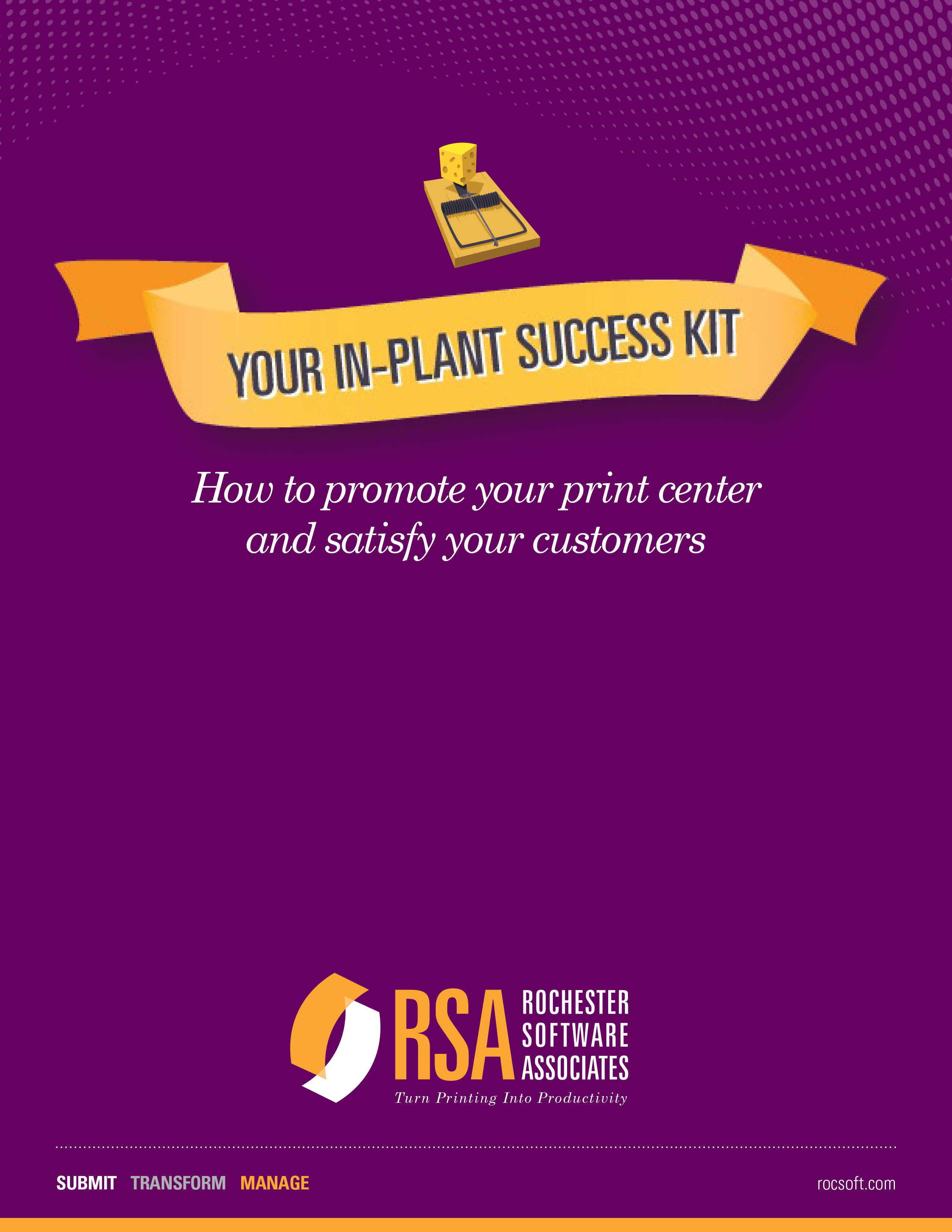 Build a Better Marketing Plan for Your In-plant!
These winning entries and other top in-plants' ideas and successes are highlighted in our in-plant Marketing Success Kit. Learn even more marketing strategies now.