Elisha Kasinskas
|
January 21, 2022
Why Web To Print
Soon after arriving at the Richardson Independent School District (ISD) a year and half ago, Laura Galipeau, Print Services Manager knew that the shop needed to add a Web to Print solution as a first order of business. The seven-person shop targeted becoming self-supporting in the last few years, but it struggled to reach that level. Laura Galipeau said, "It was one of my first priorities when I started as we were spending a lot of time going back and forth with customers to get the correct information needed to produce the jobs."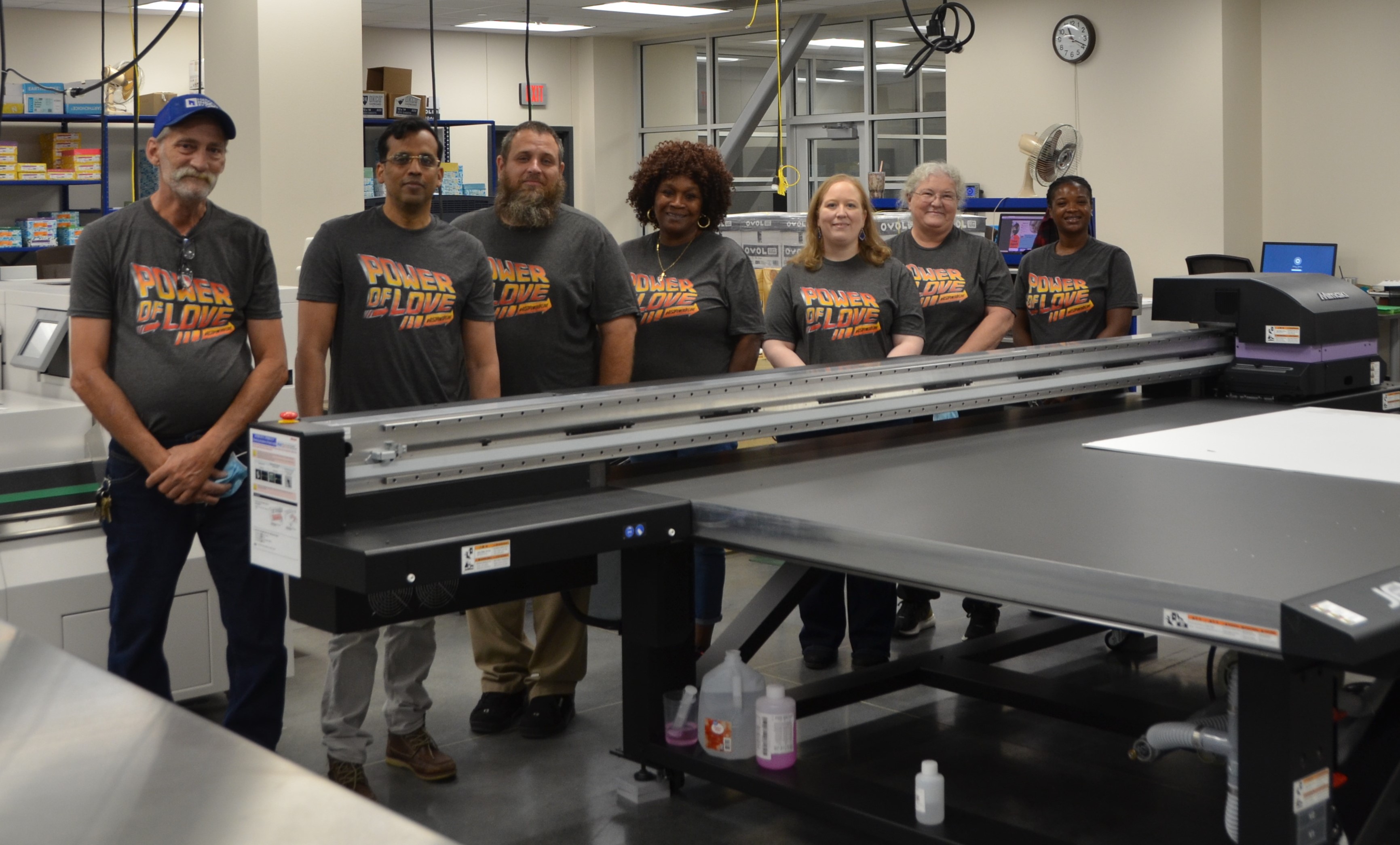 Orders from the 55 district schools and 6,000 employees were sent to the shop in three ways: email, three-part carbonless form (usually by executive assistants throughout the district or by the person who wanted the order) or facilities work order. Galipeau stated, "The process was very manual. We would receive the job, then enter it into an MIS system which would then calculate the price which we would then send back to the customer a lot of times for approval. If the order was placed through email or a work order we would fill out the multi-part ordering form. It was a lot of extra work." District policy was 5-day job turnaround but prepress alone sometimes took five days. 
Teachers were printing most jobs on campus devices, which cost the school more once the school's click allotment was consumed. Campus devices don't offer the finishing or paper options the print center does, and the process of printing locally can be more time consuming for teachers.
Galipeau recommended the district implement a Web to Print system because it would allow customers to enter their own jobs into a system, see what they were ordering before they ordered and know the cost. The objective was to take some work off the shop and the order placers.
The ultimate goal is to get more jobs from within the district and limit outsourcing so the shop can become the district's one-stop shop for all printing. To accomplish this, the district is investing in the shop and print services is re-branding and marketing the shop and its capabilities to internal and external customers. As the department becomes profitable, income above and beyond shop day-to-day expenses can fund larger purchases so the district does not need bond money for new equipment and software. 
Why WebCRD
The purchase of RSA's WebCRD solution was part of the plan to invest in the shop to increase capabilities, better support customers and increase efficiencies for the shop and customers.
RISD looked at several Web to Print solutions, deciding on WebCRD after speaking to and visiting other customers, noting that the software was geared toward in-plants and school districts. "Everybody that we talked to loved it," said Laura. Galipeau asked her RSA representative for quotes for three different WebCRD configurations and options to give her the best chance for approval. Laura recommended to district leadership that they choose the most robust option because it would allow Print Services to "hit the ground running." The purchase was quickly approved, and the software was purchased.
Launch and Roll Out in Unusual Times
Launching a new solution and re-launching the entire shop to the district during the pandemic has been a lesson in patience and persistence. Galipeau has been using the time to incorporate customer feedback, adjusting and updating as she has rolled the solution out and developed marketing materials. First, she met with executive district staff to re-launch the shop and increase their awareness and support. Galipeau plans a shop tour where attendees will be provided with additional information about how the department can support the district, including the external customers that bring in revenue that can lower internal pricing.
After meeting top district staff, Galipeau began training executive assistants and central admins and has been training order placers in live hands-on sessions. The WebCRD launch is far enough along that the shop now only accepts online orders.
Goals and benefits of using WebCRD
Galipeau has several goals for the district's use of WebCRD. She wants everyone who needs printing to submit their own orders, for users to see how quick and easy it is, to understand that it's faster to submit orders themselves, and to see how rapid the turnaround is when sending jobs to the shop.
Increasing the shop's efficiency is integral to improving the department's financial results. Since adding WebCRD, the shop has:
Reduced touches and prepress time
Reduced turnaround time from 3-5 days to 1-2 day in most cases
Increased volume over 70% without adding staff
Reduced re-print issues because customers can now to see what a job will look like prior to printing.
Since implementing WebCRD, the shop can do some things it was not previously able to do. Galipeau notes, "Access from anywhere has been a real lifesaver a number of times. Especially when I need to check something before a job is printed and I'm away from my desk. Also, the ability for our customers to access the pricing information has been extremely helpful to them and us."
What's Ahead
What's ahead? A whole new Print Services Center! The district is moving the current Print Services Center to a new building which will allow for continued expansion. She is excited about the move because it will allow them to grow and add more equipment and services. Persistence has paid off. Galipeau is well on the path to being a one-stop shop for all the district's printing needs.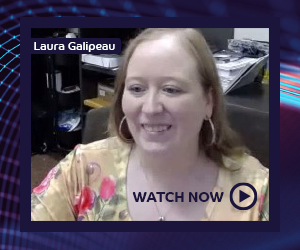 Watch the Video and See How WebCRD Helps Them Achieve Their Goals
Watch Richardson ISD Print Services Manager Laura Galipeau briefly share her story, the remarkable results and benefits they've achieved in a short time, and how the solution is helping them satisfy customers and achieve their goals.