Elisha Kasinskas
|
August 15, 2015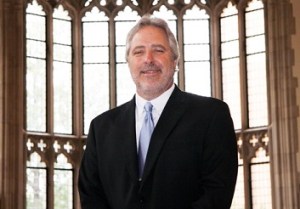 This article is the second of an in-depth series introducing each of the four in-plant panelists on the GRAPH EXPO panel I'll be moderating on Sept 14, titled In-Plant Panel: Champions Engage for the Future." The session features in-plant leaders in Banking, Government, Higher Education, and Non-profit.
Introducing: John Sarantakos, University of Oklahoma, Panelist

John A. Sarantakos is the director for printing, mailing and document services at the University of Oklahoma. OU Printing Services is the largest higher education in-plant in the United States with over 85 full time staff members and a budget in excess of $16 million. The staff has been presented with over 200 awards for printing quality and innovative ideas. Sarantakos has been with the university for 18 years, and prior to that served as director of production at Indiana University. He has over 45 years of experience in the printing industry as a manager, educator, and craftsperson. Sarantakos is also past president of the In-Plant Printing and Mailing Association (IPMA), serving on the Board of Directors for the past seven years. He has written frequently for In-Plant Graphics magazine and speaks regularly on industry related topics.
Future Focus: Change and Results Are Required to Be a Front Runner. Status Quo Is Not Accepted.
Employees of the University of Oklahoma are expected to be a champion and front runner in all things. Expectations are high and results are required. The in-plant has many competitive advantages, but the key to their success is that they never accept the status quo or believe that they can't improve and expand. Their marketing efforts focus on new services, techniques and innovative ideas. Sarantakos personally believes that change is a good thing. "Often times change must be made to expand services at the expense of our employees' willingness to accept that change," said Sarantakos. "I am not afraid to make investments and take chances on things that I believe will further ingrain our presence within the University."
Register Today and Watch This Blog for Stories About Each Panelist
Watch RSA's In-plant Insights blog for in-depth stories about panelists Mike Lincoln, the State of Colorado; Andrew Yee, Dynamic Funds; and Karen Meyers, Michigan Farm Bureau, and their operations. These stories will offer a sneak peek at what sets these in-plants apart, the tools and technology they are using to grow, and the valuable information that they will share in the session.