Rochester Software Associates
|
August 22, 2023
As an office technology dealer that sells production print hardware and software, it's essential that you remain ahead of the curve. Selling the hardware is more often than not your primary focus, but don't lose sight of the extra revenue generated from add-ons to the sale, such as production print software from RSA. With new versions of RSA's variable data printing software, ImpactVDP (included free with WebCRD and available as a module of QDirect), and WebCRD workflow software coming soon, this is a great time to re-engage with customers. (Look for future blog posts about the new software and the enhancements that our solutions offer.) 
For now, let's focus on the power of VDP. Whether you are selling the software as an add-on to the hardware or at a later time, don't minimize the impact of a product that enables personalization and customization like ImpactVDP.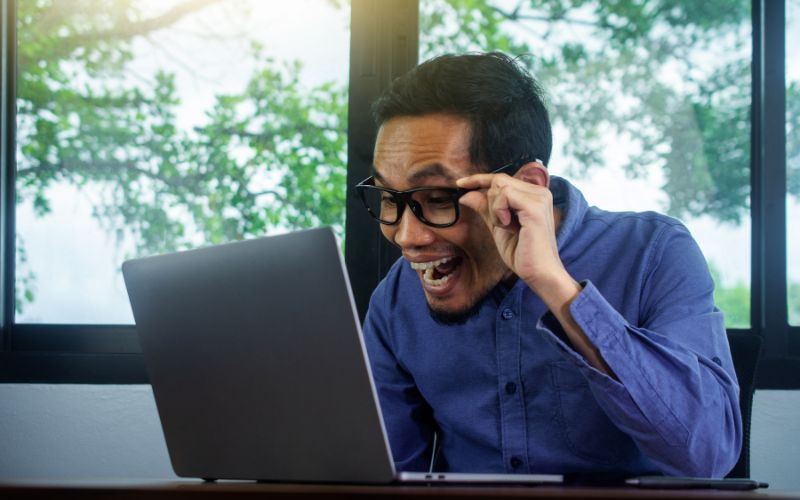 Leverage Your Knowledge
Think of selling software as another consultative sale that allows you to get up close and personal with your customers. As a successful salesperson, you are probably fully aware of the benefits of variable data printing. Hopefully, your customers are as well, but it doesn't hurt to remind them, especially if this is a service they are not currently providing to their customers. What business post-COVID isn't looking to find additional revenue streams?
Here's where your knowledge of variable data printing is invaluable. Not only can you provide customers with a product that enables VDP, but you can also provide them with insights on how to best market VDP services to their customers.
Highlight the Software's Key Features and Benefits
It's still too early to talk about the enhancements in the upcoming version of ImpactVDP, but anytime is the right time to talk about how the software's existing capabilities and how it streamlines variable data printing processes, enhances personalization, and increases efficiency. Encourage your customers to create their own marketing materials—using ImpactVDP software—that they can use as a sales tool to illustrate to their customers the impact of a printed piece incorporating variable data, images, and graphics. Also, encourage them to educate their own customers on how each printed piece can be tailored to the recipient, resulting in targeted campaigns with engaging content that will resonate with their audience.
It's also helpful to remind your customers that the software has a user-friendly interface and templates that streamline the entire VDP process, from job setup to printing. One of the most significant benefits to your customer when they offer their customers VDP is increased revenues and brand control. By offering their customers this service, they can charge a premium for their services, resulting in higher profit margins.
Don't ignore the customer satisfaction benefit either. By providing personalized and relevant content, print shops and in-plants can improve the customer experience, resulting in repeat business and positive reviews.
Understand Your Audience
If you are a savvy salesperson, you should have a pretty good idea who your customers' customers are and if they can benefit from VDP. For example, vertical markets such as education, government, and healthcare offer strong potential for your customer to show them how VDP software can improve their printed communications and enforce brand compliance by only allowing customers to use compliant fonts and images when configuring and ordering VDP templates. This saves valuable time when producing materials that will promote a corporate brand. But don't limit letting your customer focus only on vertical markets, use examples from these verticals to highlight how any organization can leverage VDP in its marketing and communications externally and internally. Similarly, use real-world examples of how other print centers have successfully implemented ImpactVDP and the positive results they achieved. Remember, case studies and testimonials are compelling tools to build trust and credibility.
An Ongoing Process
Remember, educating existing and potential customers is not a one-time event. It's an ongoing process that requires patience and persistence. By demonstrating the value of a variable data printing solution you can increase the likelihood of selling more software. If you haven't discussed ImpactVDP software with your customers for a while, there is no better time than the present.
The Consultative Sale: Leveraging Variable Data Printing Software for Customer Success
Increase your ImpactVDP software sales by providing customers with a product that allows them to charge a premium for their services. RSA's team are experts in VDP software solutions.