Elisha Kasinskas
|
August 31, 2015
By Guest Blogger Mike Lincoln Northern Regional Manager, Colorado State Printer
(This blog post first appeared on the In-Plant Printing and Mailing Association (IPMA) blog)
Many of us have been through some type of business transformation; in the printing/publishing industry, it's inevitable. You have to reinvent and innovate or you will drift into obscurity. For those of us with any industry longevity, we have inherent traits that probably are largely unnoticed by us in our day-to-day. But, it's who we are and we don't give those traits a second thought.
A good friend, colleague and friend of the industry, Elisha Kasinskas, Marketing Director for Rochester Software Associates, recently made the comparison between my love for restoring and renewing old cars - repurposing the abandoned and giving life to old rides - to how I approach professional challenges. My love for restoring of old cars and trucks is simply rebuilding something old and making it new again.
A Decade of Evolution Transforming a Government In-Plant
In some of my more recent presentations, I refer to the transformation of the State of Colorado in-plant operation as the decade of evolution. I can very easily make the connection with my love for restoration. My predecessor had all but given up on the print side of our state shop, writing it off in 2002 as a lost cause. When I hired on with the State, he made continual references to a dying industry and the paperless age. Believing now as I did then, I see a bright and largely unwritten future for our industry. With strong innovative leaders redefining contributions to our industry and specifically the value propositions we bring to our parent organizations, the sky is the limit! Kasinskas' comparison noted that I understand:
How to put the pieces together
Intricacies of technical systems
Implications of choices and directions
Nuances of the journey, and
The importance of effort appreciation when a project is complete.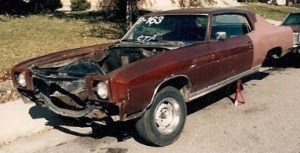 "Do You Have a Solid Frame?" and Other Questions to Ask for a Successful Restoration
As with any project, you need to make sure you have a solid foundation. With cars, you are looking for a solid body and frame or at least one that is repairable; that same holds true in business. Do you have the equipment and staff? Can you sell buy-in to the doubters? Do you have the drive to see the project through? These are just a few of the questions you need to ask yourself before you start the renewal efforts.
In 2003, after getting the "lay of the land" and understanding the foundation that existed in the State of Colorado, we embarked on that "decade of evolution." The renewal effort and the restoration of confidence proved to carry its challenges. Some parts needed to be discarded in favor of more modern replacements, other areas needed to be re-tooled, but the foundation was sound and the people that needed to make the magic happen pulled the vision on their backs, and the result is an operation that mirrors the outstanding efforts of all of those involved.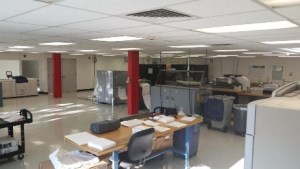 Regular Tune-ups Needed to Ensure Smooth Operation
As the journey continues, like any automotive project, you are never really done. You have to touch-up areas exposed to the elements. You need to maintain the inner workings to ensure smooth operation and you need to look for the proverbial "what's next"; that can be the exact opportunity you have been waiting for! Complacency is not an option. Focus on renewing, reinventing, and staying observant of the environment. There are just as many allies as there are foes, so align yourself and your operation with a strong foundation and you will be successful!