Howie Fenton
|
November 17, 2017
One of the highlights from Print 17 were a number of excellent presentations by leading companies who have demonstrated operational excellence. One example was presented during the Print 17 Luncheon by the managers of the Blue Valley Schools' in-plant. In the presentation video, staff explain the benefits of a world class workflow which included automating almost 90% of their work, allowing one person to operate four devices, resulting in savings of $1.4M.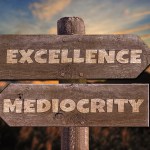 Unfortunately, in our experience working with in-plants, we believe that as budgets decline, so does the emphasis on improving productivity. This decline in emphasis on productivity was discussed at the show in my interview with Mark Michelson, Editor-in-Chief at Printing Impressions. In this blog, we will define and explain why Operational Excellence is important for in-plants.
What is Operational Excellence?
If you search online, you can find a lot of different definitions of operational excellence, but here are a few that I believe are relevant to the graphic arts. As stated in an article posted on IndustryWeek.Com (May 20, 2014), "Striving to achieve operational excellence is one of the most important contributors to an organization's sustainable performance and growth." Author Brian Rains from the DuPont Sustainable Solutions Operational Excellence Practice, admits that the process is a journey as opposed to a destination.
According to BusinessDictionary.com, operational excellence includes, "A philosophy of the workplace where problem-solving, teamwork, and leadership results in the ongoing improvement in an organization. The process involves focusing on the customers' needs, keeping the employees positive and empowered, and continually improving the current activities in the workplace."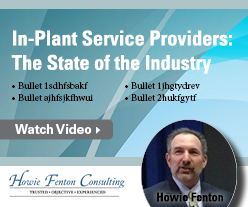 Commercial printers are often more motivated to achieve operational excellence because it plays a role in profitability. In our article, "2017 State of the Industry and Profitability" on the Xerox Digital Printing Hot Spot blog, we reported that profitability was on the rise for commercial printers and wrote, "Increasing profitability in the printing industry is not easy to do. It is the financial objective that eludes most organizations and as discussed in the report may be tied to a lack of urgency and 
discipline."
However, since profitability is often not important to in-plant printers who are be fully funded, partially funded or trying to break even financially, some other metric is required to demonstrate the benefits. Our recommendation is competitive pricing. Competitive pricing can be used as a benchmark of productivity. When a workflow is automated, it eliminates manual steps or "touches" which results in lower costs/piece.
Many in-plants and commercial printers often admit that operational excellence is not something they can afford. They cite a lack of staffing, older equipment, or "know how" as the underlying reasons. The problem however is that poor productivity can be the underlying reason that commercial printers go out of business or in-plants are closed. Years ago, when demand was higher, companies could get away with lower productivity. Today however, operational excellence is no longer optional.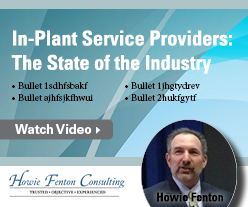 Watch Howie's Latest Presentation
Watch my latest presentation about how leading in-plants are evolving and reaching operational excellence.