Home /

Golden In-Plant Ideas Panel
Golden In-Plant Ideas Panel
Watch and get over 30 ideas from three in-plants covering four topics.
Three in-plant leaders in Higher Education and K-12 Education share ideas that have helped their in-plant. From a panel presentation at the annual IPMA conference, this video covers four topic areas:
New Technology
Business Management
Workforce Change Management
Relevancy
Learn how these in-plants have become "golden" using these ideas.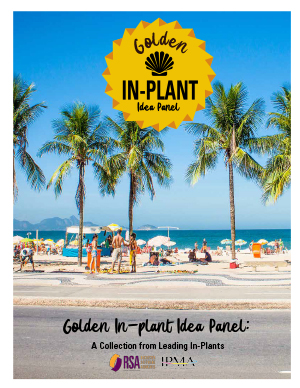 Get the Companion eBook
Download and read the companion eBook containing exclusive ideas and thoughts from three top in-plant print centers in Higher and K-12 Education.
About this Presentation
Presented At: IPMA Conference 2018
Moderators: Elisha Kasinskas (Rochester Software Associates)
Panelists: Chris Reed (Orange County Public Schools), Catherine Chambers (Alfred State College), and Michael Czerepak (University of Delaware)