Home /

Golden In-Plant Ideas
Golden In-plant Ideas Book from IPMA In-Plant Panel Session
Download this compilation of ideas and examples from 3 top in-plant leaders.
Download Golden In-plant Ideas for exclusive ideas and thoughts from three top in-plant print centers in Higher and K-12 Education from a panel presentation at the annual IPMA conference, covering four topic areas:
New Technology
Business Management
Workforce Change Management
Relevancy
Complete the short form to secure a "golden" future with quick ideas, thoughts, and tips from leading in-plant print center leaders. We've left room for your own ideas and thoughts so that you can use it as a resource.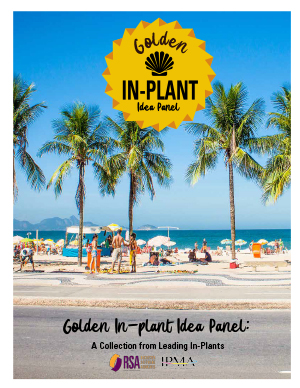 ---