Home /

Be a Front Runner Panel
IPMA In-Plant Panel: Be a Front Runner
Leading In-plant print centers share why they are front-runners, how they: lead the competition, are poised to win and showcase their wins.
IPMA featured a panel of in-plant leaders at Print 18. Hear how these leaders are positioning their operations to win, are performing better than their competition and what they are doing to showcase their wins internally and externally.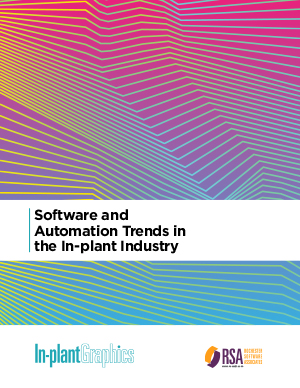 Make Your In-Plant Print Center a Front Runner
Keep up with the latest Software and Automation Trends in the In-plant Industry in this research report.
About this Presentation
Presented At: Print 2018
Moderators: Elisha Kasinskas (Rochester Software Associates)
Panelists: Dwight Blackwell (Shaw Industries), Christopher Donlon (Kohler Company), Bruce Goodman (State of Wisconsin), and Joe Kalinowski (Hanover Insurance)