Rochester Software Associates
|
October 17, 2022
RSA's new production workflow software releases automate wide format, prepress, and online ordering production processes. Print operations efficiently manage all these workflows with our updated output manager.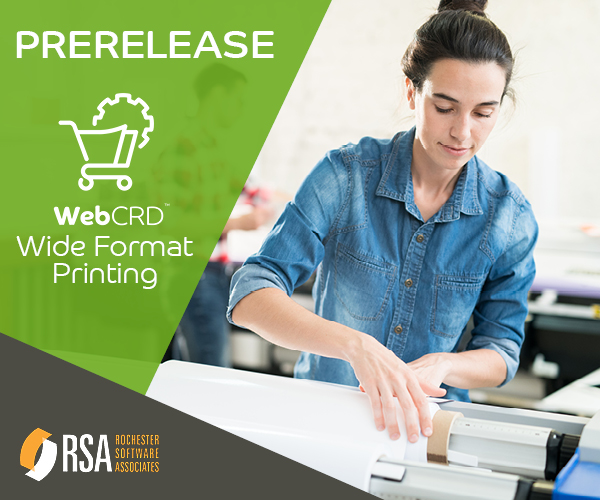 WebCRD In-plant Web to Print- Prerelease Preview
Our new wide format release of WebCRD Web to Print for in-plants increases automation and flexibility. Streamline ordering with custom sizes and pricing by Sq. Ft. and provide an online preview and instant estimate of wide format jobs with finishing.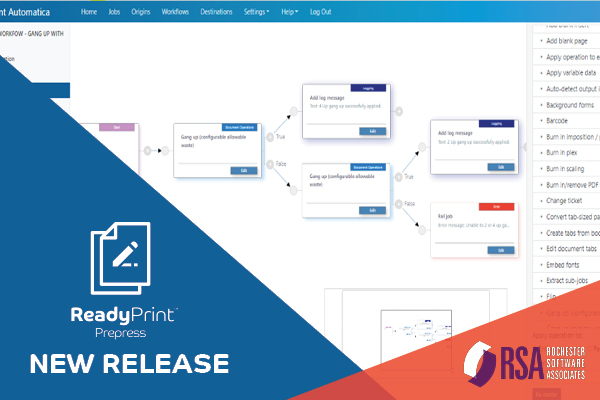 ReadyPrint's Next Generation Prepress Suite
Automate repetitive print shop prepress tasks using the completely redesigned workflow builder, ReadyPrint Automatica. New wide format support, improved imposition; VDP handling and preflighting automate and increase productivity.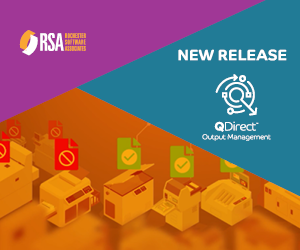 QDirect Output Manager
Increase efficiency, improve equipment utilization, and reduce costs if you use multiple production printers with new printer group "cluster" printing and automated load balancing and splitting.
See the Releases- Talk with RSA
Request a new release meeting with your RSA BDM to discuss and see the new releases.