Howie Fenton
|
November 03, 2022
In our last blog, we introduced the idea that the pace of change has accelerated after the pandemic, and the importance of accelerating your response to changes has increased. We discussed the book Who Moved My Cheese and presented evidence of a possible resurgence of the management trend for outsourcing. We discussed the first step of making changes as an analysis of your situation called a current state analysis which focuses on print applications. This blog will discuss the recruiting, software, hardware, and financing resources you will need to support your strategic plan.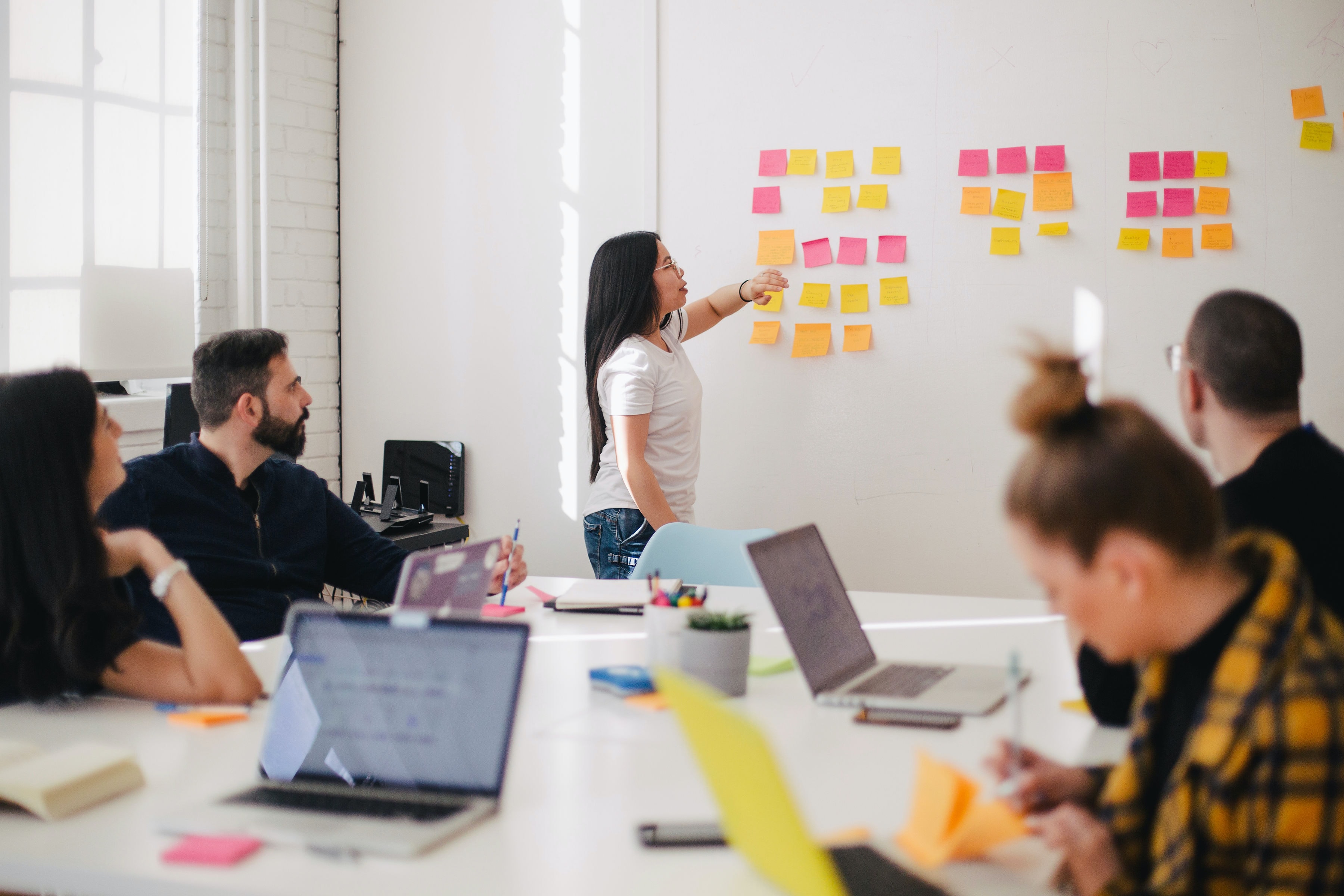 Updating Recruiting Strategies
Staffing may become one of the most significant issues in the industry. The traditional methods of recruiting, such as word of mouth and newspaper ads, are not as effective and need to be combined with social media, online sites, career days, and active recruiting through local schools.
Some in-plants are making a proactive recruiting campaign by contacting local high schools and trade schools and sitting with guidance counselors to discuss career options. They are designing and printing brochures about career opportunities in the graphic arts industry to support their marketing campaign. A great deal of information is available that will help in the creation of these brochures. Believe it or not, some in-plant print centers offer high salaries or signing bonuses.
Another important aspect of recruiting is making the job as attractive as possible, including responding to the changing needs of younger generations. It is essential to recognize that younger people are motivated by jobs that make a difference. For example, explaining how the university's goal is to create the next generation of leaders. They may also be interested in learning about the sustainability efforts of the parent company in terms of energy usage or carbon footprint. For others, diversification may be important, so discussing the number of women or minorities in leadership could motivate them.
Updating Equipment and Automation
While some companies are trying to work with untrained staff, we have demonstrated in previous blogs that the cost of working with untrained staff is greater than the cost of using more automation. Automation can be applied to estimating, sales, customer service, scheduling, prepress, and finishing.  
 

Estimating, scheduling

,

and billing are automated with Print MIS software

.

Several early steps in the process are automated with

W

eb

to

P

rint

solutions

, reducing

the labor required for sales, CSR

s

, and scheduling.

Prepress is often considered the black hole of production, where work goes in but never comes out

; however,

it

can be automated with prepress automation software

like RSA's

universal prepress suite, ReadyPrint

.

Inline

finishing can automate finishing

.
The importance of automating cannot be emphasized enough. One school district had a three-month backlog until they adopted a Web to Print solution, which cut their backlog to two weeks. One transactional printer struggled to meet SLAs until they adopted prepress automation software, which automatically repaired the most common prepress problems. One university could not create the Saturday booklets needed for athletics without incorporating inline finishing. Lastly, a convenience store chain could not keep up with their label and sign demand without automating contour cutting.
Funding Strategies
When we talk to in-plants about funding, they rarely reply that they can't get funding but often talk about how long it takes to get it. Therefore, you should start making those requests as early as possible. In the PRIMIR study "Digital Printing Technology's Influence on the U.S. In-Plant Printing Market" (2016) study we worked on, we found that the top three challenges reported by in-plant printers involved justification:
31% reported Justifying investment in new print technology

24% reported Justifying

the

value of in-plant in the overall organization

20% reported Justifying investment in non-print technology or services
In-plants report that one way the administration slows down the purchasing process is by requesting a cost justification. Leading in-plants know that the most effective cost justification involves time or cost savings. Measure the time it takes in your current state and predict how much less time it will take with automation and then multiply the time savings (hours) by the cost for that cost center to arrive at the anticipated cost savings. 
Here is an example. In an assignment, we discovered bottlenecks in front-end tasks (estimating, job ticketing, billing) and back-end tasks (finishing). We calculated that the finishing automation could save 205 hours a year with an estimated value of $67,000, and the estimating, job ticketing, and billing would save 347 hours a year – a value of $107K with the Web to Print solution. The combined savings of about $175,000 resulted in a six-month payback (ROI) for the Web to Print and inline finishing equipment. For some people, providing cost-savings is a justification. For others, it may require more complex calculations such as an ROI and/or the payback period.
Resources to Support Your Strategic Plan
In last month's blog, we discussed the potential threat created by the issues resulting from the pandemic and the evidence that outsourcing is becoming a management trend again. We suggested taking a cold hard look at the business and asking, "Where should I be heading?" This blog focuses on the resources you need to support your vision, including recruiting, equipment/automation, and funding strategy. 
In the final blog of our series, we will address the last question to build your strategy to address change and potential threats such as outsourcing- determining how you are going to "get" to where you want your operation to go.
Help Assembling Needed Resources
Need help building a business case? Want to see how other shops have procured the resources they need to deliver on their strategic plan? Contact Howie Fenton Consulting or RSA.