Howie Fenton
|
February 02, 2022
To celebrate the IPMA's In-Plant Awareness month, this article talks about using some new strategies to increase customer satisfaction, awareness, and sales. For decades face-to-face contact between the in-plant staff and customers has allowed the staff to demonstrate institutional knowledge and production expertise. The ability to demonstrate this value has been threatened as more customers work from home and more communication, marketing, and sales activities have switched to video services. This article talks about how to help in-plants increase satisfaction, awareness and sales using video communications. Next month, we'll discuss how relevant and timeliness some of the old strategies still are for increasing satisfaction, awareness, and sales.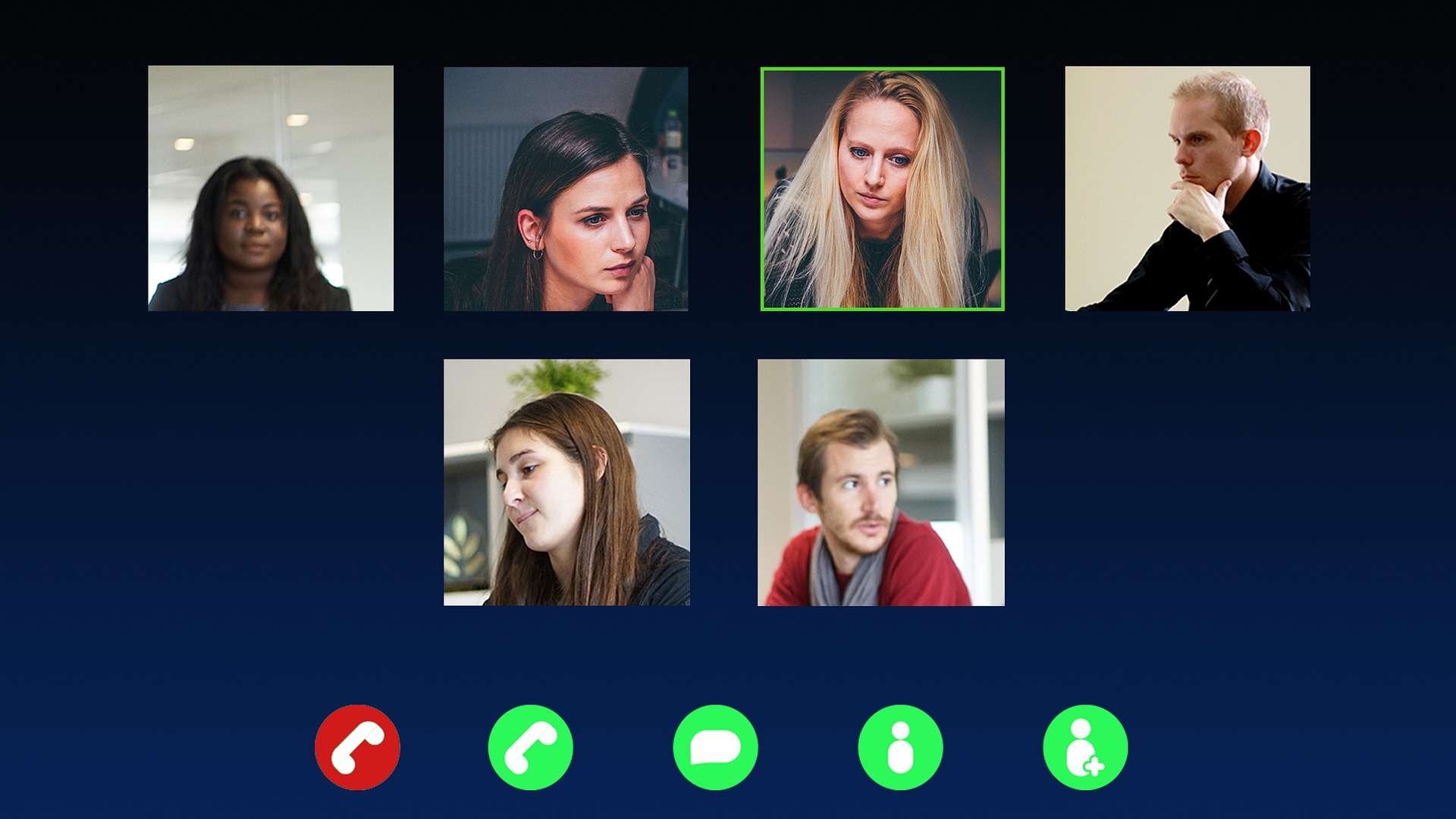 Embracing Video Communication
Today more and more communication with customers, management, and administration is made via a video app such as Zoom or Teams. Like every other new technology that impacts print service producers, you must master this new technology to remain relevant. But many have not. Some may believe that this is only a passing fad that will disappear as quickly as it appeared. But it will not, and at the very least you need to master video call basics. 
Work the bugs out in advance of calls. I don't know about you, but I am tired of telling people their microphones are muted, that I can't see their screen, there is an echo, their audio is breaking up, and other quality issues. Considering how easy it is for your clients to start thinking you are out of touch with new technology, you must avoid the typical video call problems.
Proper lighting. With most video tools, you can see yourself. The problems are exactly the same as those in photography and print production. If you see areas on you, a face that is white, that means you are blowing out the highlights. If you see harsh shadows on your face, that means the light is not equally distributed. Try to overcome these issues with different angles or shine lights off walls, buy a ring of lights, or a video conference lighting kit to minimize lighting problems.

 

Good audio. Sound quality is critical. Too often, VOIP (voice over internet) lines or not muting speakers results in echoes. It is hard to hear some people because they don't talk loud enough or mumble. If the sound quality is bad, try using your cell phone just for the audio, or try to use earbuds.

 

Image quality. If you are working on an old laptop and the camera is low quality, consider buying a new one. For less than $30, you can buy a USB web camera with 1080 resolution and integrated speakers. 

 

Camera angle. The best camera angle is eye level, and the best distance shows your shoulders and face. If you have a large monitor and a camera is on top, you are looking down, and if you have a camera on your desktop, you are looking down. Try different camera angles and consider mini tripods.

 

Background. Messy backgrounds are unprofessional. If you can't move to another location, consider using a virtual background (your shop may offer creation of these or printed backgrounds as a service) or purchasing a room divider. Not all virtual backgrounds work well. Avoid those that make parts of your body disappear.

 
Practice and prepare. This is not a fad that is going away, and either you or someone on your staff needs to master it. Don't think of this as a nuisance, but as a way to demonstrate your attention to changing trends. That means being professional. If you don't own a video app, invest in one. Zoom offers affordable options. Learn how to send out meeting requests that automatically integrate with popular calendars. Dress for it. Pretend you are making a presentation to your boss, write a script, test it, and adapt it. Create an agenda, get on early, be prepared to switch to demos, introduce everyone, and run the presentation as if you run it every day.
Nurture engagement. With everyone working on their computers, there are too many possible distractions, including pop up alerts, texts, and emails. Achieving the best results requires engaging the audience, which may require asking specific people questions. If an issue comes up, address it immediately or let people know that you will research the problem and get back to them quickly. Nothing is more impressive than answering people's questions, even if it was not part of the original script. Don't be afraid to stop what you are doing and show someone how to overcome issues. If they are struggling ordering through your

Web to Print software

, offer to walk them through the process.
Create a culture that embraces video. Video is an essential tool that can be used for 1) communication, 2) marketing and sales, and 3) to support production. If you have a new piece of equipment or a new service or application, highlight it in a video. You might be surprised to learn that you have someone on staff with video experience or aptitude. You could ask everyone to try to make a video and then offer gift cards to the winners. If you have qualified staff, take the time to start creating your first videos. Start with easy videos: how to send us your files, how to order products, and how to check on the status. Creating a video about how to order can be very valuable for all those customers who wait until 1 AM to place an order. Once mastered, you can move to new equipment or services, remembering to highlight the benefits to the client.
If you are considering cross training staff or need to address a quality problem, consider using video to create a standard operating procedure (SOP). Using video SOPs is natural for younger staff who have grown up watching YouTube videos of how to fix a flat tire or add page numbers to Microsoft Word documents. It does not require a video equipment investment because most smartphones provide good enough quality. During the taping, the person performing the task can explain what they're doing, along with what needs to be avoided in the process and why. Once these video SOPs are created, they can be stored on a shared storage site, so that every production person with access to a nearby computer terminal can access the video of  the SOP. 
Summary 
This article talks about the importance of using videos to conduct business and explain services. While many in-plants are good at manufacturing, the shift from face-to-face communication to poor video conferencing calls with management, clients, or administration can hurt the perception of your value. In addition, inadequate client communications can reinforce the idea that the in-plant is out of touch or behind the times.  
As we approach the second-year anniversary of the pandemic, it is important to adopt a strategy like video communications to demonstrate your responsiveness to changing customer and employee needs and for use to increase satisfaction, awareness, and sales. Next month, we'll discuss how traditional process improvement efforts are still a timeless way to increase satisfaction, awareness, and sales. 
Contact Us
Learn more about other in-plant print centers that are using video to communicate and offer their services.