Home /

Executive Brief: Where to Web-to-Print?
Executive Brief: Where to Web-to-Print? Hosted versus On-Site
Deciding between a Hosted/ASP/SaaS or a Licensed Web-to-Print solution? Read this first!
In the in-plant and production print industry, the question is no longer: "Should I implement a web to print solution?" but rather: "Which web to print solution is right for my organization?" Web to print solutions offer two primary configurations of Web to print: Hosted and On-Site.  Knowing and understanding these two configurations will help you determine the best web to print solution for your print center.
In our executive brief Where-Web-to-Print? you will:
Read about the key differences between Hosted and On-Site web to print configurations
Learn the advantages and disadvantages of Hosted versus On-Site solutions
Discover how to determine which configuration will work best for your print shop
Read a customer case study
Complete the short form below to learn more about Hosted versus On-Site web to print and find out where your web to print should be.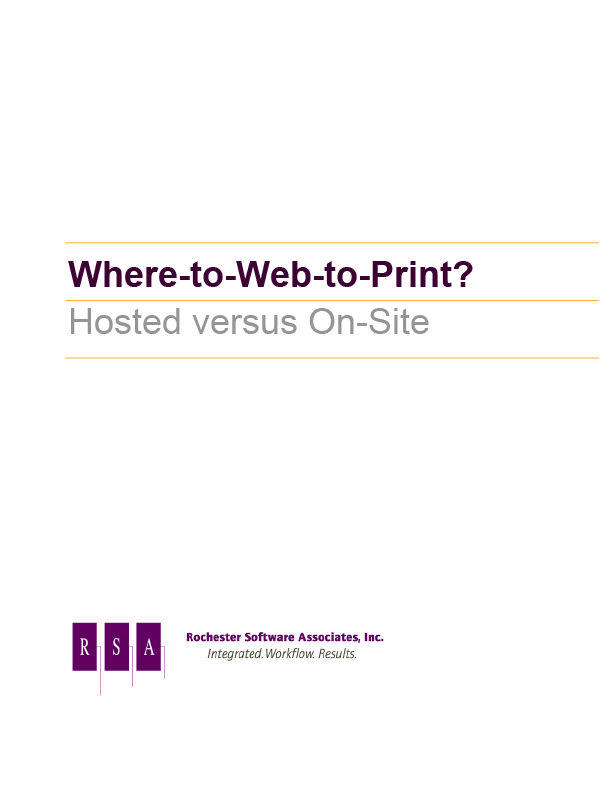 ---