Home /

Accelerate Your In-plant's Future
Accelerate Your In-plant's Future eBook
Many parts of the printing and in-plant industry are changing, and there is evidence that this may result in a resurgence of the outsourcing management trend. Are you prepared for the future?
Download and learn:
The three questions to answer to accelerate your in-plant's future
What you need to create a roadmap to research, build your infrastructure, and implement change
How to evaluate your current situation, structure your planning and proactively respond to change
It's the perfect time to start planning so you can minimize threats and maximize your future opportunities.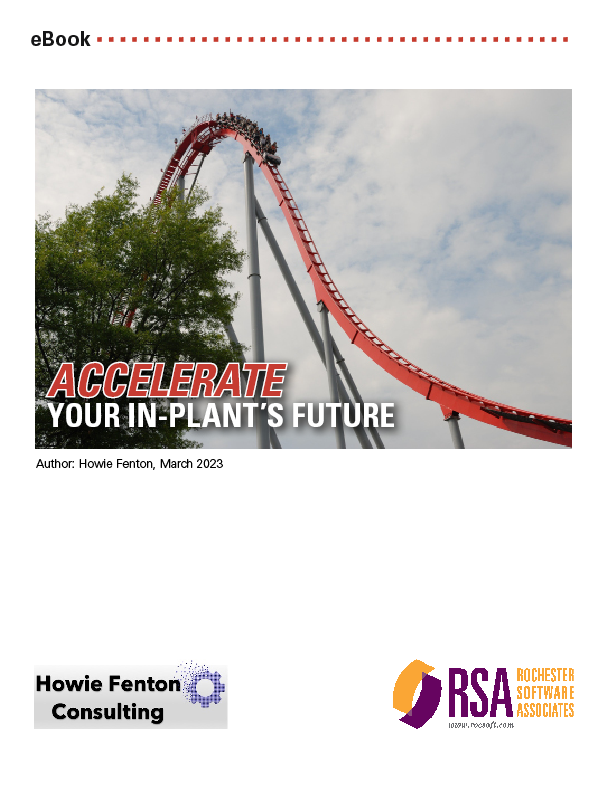 Title:
Accelerate Your In-plant's Future eBook
---