Home /

55 Ideas in 60 Minutes Idea Book
In-Plant Print Centers: Get Your Idea Book
Download this collection of ideas and insights from 4 top in-plant leaders
At the IPMA 2014 Panel Session 55 Ideas in 60 Minutes we introduced the print center Idea Book highlighting exclusive ideas and thoughts from four top in-plant print centers in Higher Education, Government and K-12.
Download the Idea Book to learn about:
Metrics and proving your worth
Making it easy to do business with the Print Center
New products and services being offered
Employee engagement
Complete the form to get these insights, ideas, thoughts, tips and answers to questions submitted in advance of the session. We've left room for you to jot in ideas and thoughts of your own so that you can use it as a resource.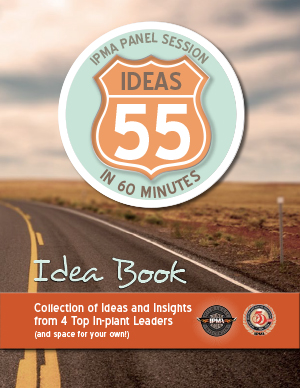 Title:
55 Ideas in 60 Minutes Idea Book
---