Home /

State of Colorado In-Plant Trends
In-Plant Best Practices & Trends
Listen as State of Colorado's in-plant leader Mike Lincoln discusses best practices and trends at this top five government in-plant print center.
The State of Colorado operates four different print centers and serves 1,300 customers statewide, with an annual budget of $15 million. They utilize multiple RSA products, including QDirect to manage output, route jobs, and maximize utilization of all their production equipment.
With 30 years of experience in the industry, Mike Lincoln, Colorado State Printer, was invited to share his knowledge at IPMA's annual Lunch and Learn. Some of his best practices for in-plant print centers shared in this video include: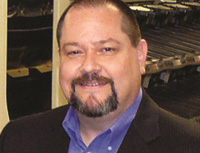 Download the State of Colorado Case Study
Learn more about State of Colorado's success with RSA products in this case study.
About this Presentation
Presented At: Print 2013
Presenters: Mike Lincoln (State of Colorado Integrated Document Solutions)