Home /

Motivation By Chocolate: Nine Life Lessons for Success
Motivation By Chocolate: Nine Life Lessons for Success
What motivates you? This IPMA session can help you find out.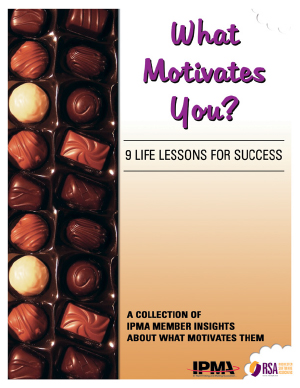 Not sure what motivates you?
Get some ideas with this collection of motivational insights from IPMA members participating in the panel. Use this booklet as a tool for yourself and your in-plant print operation to better understand what motivates you and your team.
About this Presentation
Presented At: IPMA Conference 2015
Presenters: Denise Ryan (FireStar Speaking)
Moderators: Elisha Kasinskas (Rochester Software Associates)
Sponsors: Rochester Software Associates