Rochester Software Associates
|
August 19, 2022
It can cost five times as much to gain a new customer as it does to keep an existing one, according to invesp, a consulting company specializing in conversion rate optimization. Even though an organization can't expect to survive on existing customers alone, it's not a bad idea to take a step back from the daily prospecting grind to ensure that you are doing all you can to keep your existing customers loyal to you and your brand.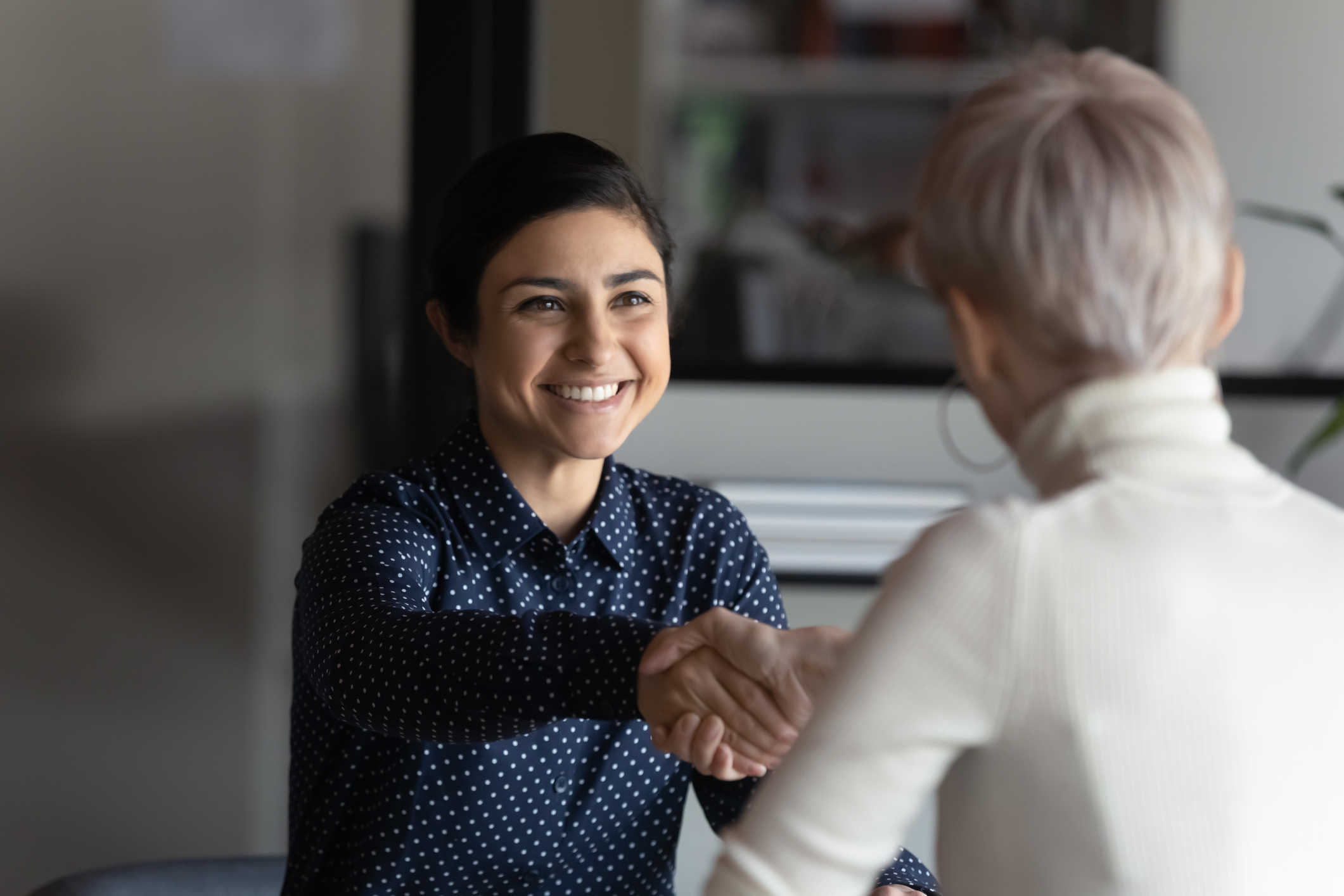 An article on building customer loyalty in Business News Daily revealed that repeat customers tend to spend more money on your brand than new customers because they trust your business. It also reported that customer loyalty was especially important during the pandemic because customers were extremely conscious of their budgets. If you want repeat business and for customers to spend more with you, do everything you can to gain their loyalty.
These nine tips are an excellent way to create loyal customers.
Get personal. Truly get to know and understand your customers. Listen to their stories, learn about their personal life if they're willing to share, and gain an understanding of their buying habits and their business. However, this goes two ways. For customers to trust you and your organization, share information about yourself and your organization. Be careful of sharing too much personal information. General family information, hobbies, vacations, and anything else that you can drop into the conversation to help customers better bond with you can be an asset if done in moderation. Share news and information about your company and its offerings that could benefit your customers—perhaps even give them an exclusive heads up about a new product release. More importantly, treat your customer as a person, not a customer. Follow up with emails or calls that aren't necessarily focused on selling, such as wishing them a happy birthday or recognizing a company milestone using information that you've gleaned from your conversations.
Stay in constant contact. Like item #1 but less focused on the personal. Use these communications to touch base and educate rather than sell. There will be plenty of time to do that later if you've won their loyalty. These communications might be links to recent articles, case studies, blogs, reports, or news of an event that might interest the customer and be beneficial to their business. RSA has several resources that can be a source for these types of items, including an in-plant blog, a TIPS newsletter, and monthly information "nuggets" our business development team provides.
Exceed expectations. Under promise and over deliver. This could apply to delivery dates, return calls from customer service personnel, or anything related to a service or product you provide.
Leverage social media. An article in Business News Daily noted that social media is a great way to build relationships with customers. According to the author, if you aren't present on social media, many consumers will perceive you as irrelevant. Use multiple social media platforms, i.e., LinkedIn, Facebook, Instagram, etc. Social media can be effective for sales, marketing, and customer service. The latter is especially important should a customer post a comment, positive or negative on their social media site or yours about their experience with your organization. Use this as an opportunity to comment unless you feel it should be addressed privately. For sales and marketing, use social media to share information about your brand, products, and services, as well as interact with your social media followers. It's all about engagement, and according to the article, the more you engage, the stronger the connection you will build with your customers.
Provide unparalleled customer service. An article in Forbes suggests whenever you acquire a new customer, you must ensure that the service you provide is the best it can be. That recommendation holds true for existing customers as well. Doing so builds trust and provides the customer with a reason to do business with you again. Response time is paramount. The faster you respond to and resolve a customer's problem, the more positive you and your organization will be viewed by that customer. Focus on standard customer service best practices—respect, communication, appreciation, honesty—and you are on the right track.
Understand the customer's requirements by understanding their processes. The more you know about how your customer's business operates—workflow, types of jobs produced, their customers, etc., the easier it will be to determine the best solution, such as those from RSA. Although it may be obvious, if you sell a customer a solution that doesn't fit their processes or requirements, you'll end up with a less than loyal customer.
Solve your customer's big challenges. When you help a customer resolve a big issue such as completely revamping their workflow with solutions such as RSA's WebCRD Web to Print or QDirect output manager and make their organization more efficient, they'll remember it and may seek your expertise the next time an issue arises.
Anticipate problems. Stuff happens and even if unexpected, you should still have a plan for how you and your organization will rectify a problem should one occur. If you've been selling for any length of time, you've probably experienced similar problems before and scrambled to correct them. Use those experiences to determine the best way to take care of unexpected issues.
Solicit feedback. If you don't ask, customers may never tell you how you are doing. Feedback can be scary because no one wants to hear anything negative. But without it, you can't improve or build loyalty. Surveys and email reviews are an excellent way to encourage customers to share their opinions of you, your company, and the products you sell. After receiving that feedback, don't let it end there, act on it. Whether it's following up on a problem, or discussing measures you've taken to address an issue, make sure the customer knows that it's because of their feedback that you or your organization have acted.
Get Customer Loyalty Tips from RSA
Your local RSA BDM can provide you with tips and resources to increase loyalty and drive your workflow software business.