Elisha Kasinskas
|
April 08, 2022
I sat down with industry consultant Howie Fenton to get his insights for shop managers about what they can to do differently post-pandemic. I got his insights in three areas- staffing. generating sales and conveying value; and workflow.
Howie had great insights for in-plants about:
Being proactive to find new staff.
Using videos for sales efforts and customer meetings to demonstrate new products and your value as a problem solver.
How workflow automation improves productivity and demonstrates that the in-plant is a "good steward" of the parent organization's budget. Howie discussed how two clients- one building a new in-plant to stop $5 million in outsourcing and a second that is consolidating operations- can both use workflow to improve productivity, reduce staff costs and demonstrate their value.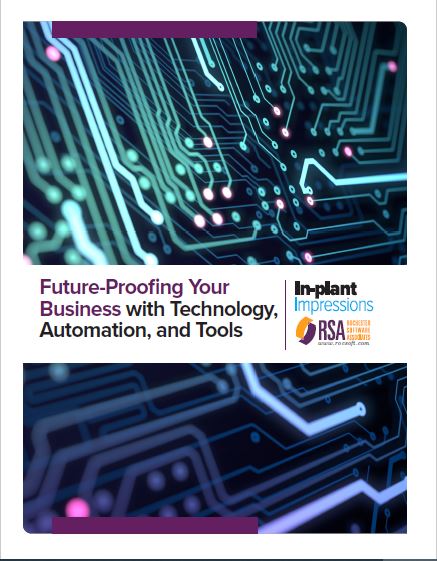 Get More Insights
For more insights about what to do differently in the coming months, download RSA's white paper, "Future-Proofing Your Business with Technology, Automation, and Tools," contact RSA, or reach out to Howie Fenton.