Rochester, NY
|
September 10, 2018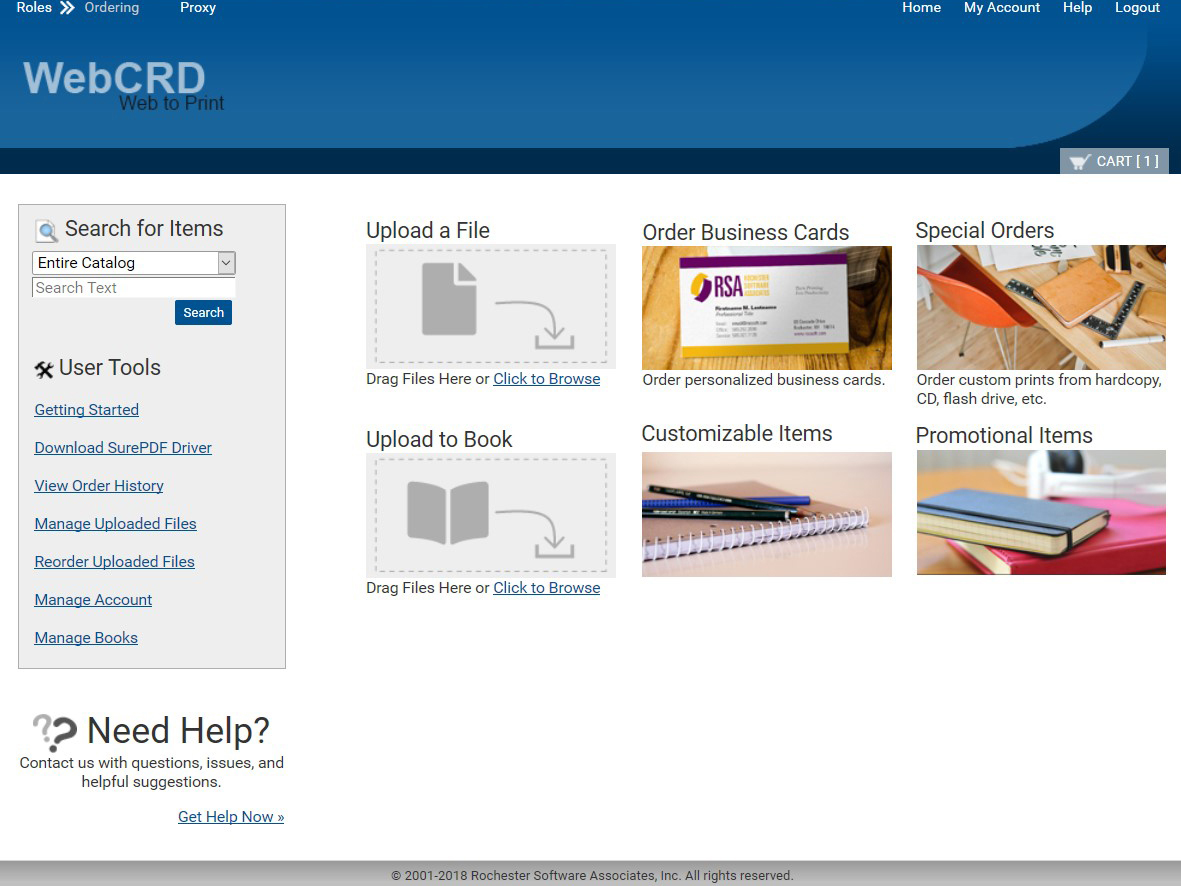 Rochester Software Associates (RSA), provider of production print workflow software solutions for in-plant and corporate print centers will showcase new software releases in booth 436 at Print® 18 that will refresh digital production print workflows. Print will be held at McCormick Place South in Chicago, IL. September 30 - October 2, 2018. There will be live demonstrations of new releases of WebCRD™ Web to print software, and QDirect™ output manager, and the latest release of RSA's Universal prepress suite, ReadyPrint™. See these capabilities: 
WebCRD's new document preflight alerts, digital download feature, and faster, more user-friendly ordering with drag and drop file submission 
QDirect's integration with ReadyPrint's prepress automation module, new job submission with Windows and Mac printer drivers and native IPP protocol support
ReadyPrint's universal prepress suite that offers make ready, automation and document assembly and advanced preflighting 
Explore how these releases increase productivity and automation while streamlining workflow, reducing touches and enabling new services.
Join RSA and our customers as we lead an in-plant track seminar and luncheon, including the in-plant panel seminar entitled "Workflow Flossing" and the IPMA lunch panel, "Be a Front Runner," moderated by RSA.
RSA's workflow solutions are available through RSA's partners, including Canon, Kodak, Konica Minolta, Ricoh, Toshiba and Xerox. For more information, visit RSA at https://www.rocsoft.com.
©2018 Rochester Software Associates, Inc. WebCRD, QDirect, ReadyPrint, Customer Success Assurance and Turn Printing into Productivity are trademarks of RSA.