Howie Fenton
|
July 17, 2018
Most in-plants use a cost-plus pricing strategy. In simple terms, you calculate the cost to manufacture and mark that cost up 5-20%. This works well unless equipment utilization falls and prices increase, or a super-efficient company is trying to get the business. In either case, commodity type products will start to look uncompetitive in price.
One strategy to keep prices low is to switch from a cost-plus pricing strategy to a value-based pricing model. In the simplest definition, value-based pricing allows you to reduce prices for commodity products and increase prices for more value-added products (above or below typical cost-based pricing).
Value-based pricing models are more widely accepted in commercial printing. Few in-plants offer this, and most are large. During my tenure with InfoTrends, I published a research study that found that leading in-plants charged less for commodity products (black and white pages) and more for value added products (large format signage).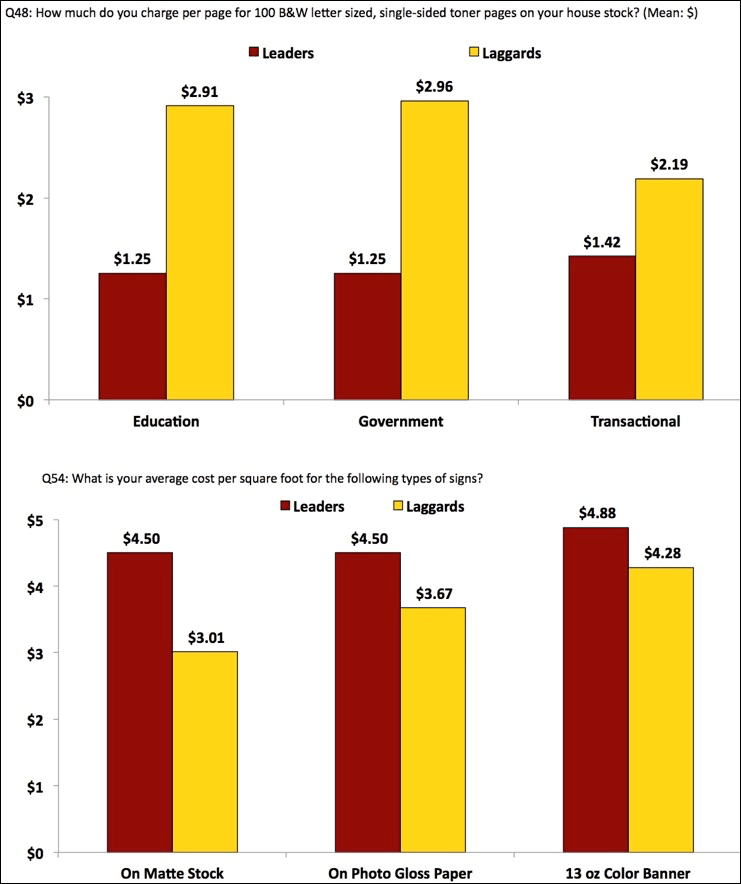 Overcoming the Challenges of Value-based Pricing
There are three challenges to creating and using value-based pricing: culture, fear of the unknown, and additional work. Typically, the in-plant is designed to break even financially, therefore the idea of charging more can be a strange concept. Since it is outside the standard operating procedures, the process is theoretical at best.
At a recent In-plant Printing and Mailing Association (IPMA) event, I outlined the step-by-step process to create value-based pricing:
Identify the top application,
Calculate the total cost (TCO) per piece,
Calculate the TCO of external products,
Identify gaps between the TCO price and TCO outsource cost and create the value-based pricing strategy.
I recognize that collecting this information can be a time-consuming process. Even if you feel comfortable with your estimates, you need to take three steps:
Identify your top 20 applications,
Compare the internal price to the external price for dozens of products,
Decide which prices to increase and which to decrease.
You may be surprised to learn that if set up correctly, some Print MIS systems and RSA's Web to print system, WebCRD, can automatically do steps 1 and 2, leaving only the pricing decision component.
Contact RSA
Contact me or RSA to learn more about how to move to value-based pricing to battle threats, remain competitive and bring in higher value work.