Howie Fenton
|
December 08, 2017
The state of the in-plant industry is strong and those that focus on the new critical success factors (CSF) will likely continue to thrive. Among the CSF factors contributing to this healthy market are:
A growing print market,
Continuing efforts to automate production,
Measuring and reporting improvements,
Monitoring and adapting to external pricing, and
Offering more value-added services.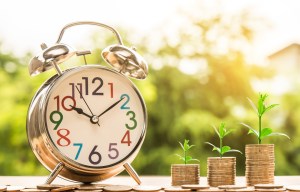 These CSF combined with a decline in interest by some FM and outsourcing companies (due to declining volumes in small to moderate sized in-plants), has become the new normal for in-plants. In a Print 17 presentation, Andy Paparozzi, the Chief Economist at IdeaAlliance, discussed the fact that print sales have grown slowly for five years. Paparozzi points out, however, that, "despite the weakness, sales were above year-earlier levels through mid-2016 for 62.6% of State of the Industry participants, growing at least 5.0% for 46.2% and at least 10.0% for 30.8%." When commercial printers were asked why profitability is up, far more credited actions they've taken, such as increasing revenue and holding the line on costs (60.5%), increasing production efficiencies (41.9%), and capturing higher-margin work (37.2%)". This demonstrates that reducing manufacturing costs, increasing production efficacy, and adding value added products and services is the key to growth.
The Basics: Streamlining, Competitive Costs, Measuring and Improving
Everyone must remain vigilant for ways to reduce the cost of manufacturing by using software automation, overcoming bottlenecks, and reducing FTEs (full-time equivalents) with on-call staff. This is all part of operational excellence. One way to increase productivity is through continuous process improvement efforts, critically evaluating how you do things, and always looking for better ways to do them. Today's operational focus also includes measuring and increasing productivity and customer convenience, and maintaining competitive costs and turnaround times. Measuring and showing improvements are keys to proving an in-plant is competitive with outside providers. Pricing pressure is not going away, which means monitoring and improving price competitiveness is necessary. For those that are struggling to reduce pricing, consider shifting from a cost-based pricing model to a market or value-based pricing strategy. All in-plants should be measuring and tracking their financial and operational metrics and reporting improvements before they are asked to. In the technology area, there are three categories of software for workflow automation: Web-to-print solutions, Print MIS systems and prepress PDF workflow software - and their functionalities are beginning to merge. For example, estimates and job ordering may start with a Web-to-print solution. The files may then be transferred to a prepress PDF workflow where a job is preflighted, corrected and imposed, while the Print MIS system creates the job ticket, monitors production and scheduling, and produces an invoice.
Value-Added Products and Services as a Final Formula Piece for Growth
As much as we like to focus on operational excellence, it's important to recognize that streamlining and automating production will get you only so far. In addition to operational excellence, in-plants must identify new products and services that are consistent with customers' needs. How do you evaluate which products and services are consistent with customers' needs? You do this by listening to the voice of your customers. This can be done with surveys, focus groups, or simply by meeting with customers on a scheduled basis. All indications are that the economy will continue to grow at the same slow rate. Those in-plants most likely to succeed need to focus on these critical success factors for success:
Increasing productivity and customer convenience with new technologies,
Maintaining competitive costs and turnaround times,
Measuring and demonstrating improvements; and
Diversifying the product and service portfolio with more value-added services.
What is your experience with these critical success factors?