Howie Fenton
|
August 21, 2017
How to Avoid Falling Under the Scrutiny Microscope
Few things strike fear in the hearts of in-plants more than the announcement that they are under review. The administration can call this many things, including: an analysis, review, comparison of performance, or evaluation of best practices. Whatever it is called, it means scrutiny.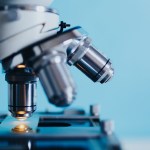 In some cases, an announcement is not made, but you may get suspicious when you hear specific phrases such as, "We want to check if you are meeting your objectives," "Is the in-plant supporting the mission?" or "Is the in-plant strategically aligned with our mission?" That is code for, "You may be evaluated because we are considering all options." While experienced staff may be better at maintaining a poker face, everyone should be concerned when you are under scrutiny. In our consulting work we have identified three common reasons why companies consider outsourcing.
Failure to Meet Financial Objectives
It is probably not a surprise to most that the number one reason why in-plants fall under review is that they didn't meet their financial objectives. Of course, in-plants have different financial objectives and different business models. In the research we did with IDC for the Primer Study 2016 Digital Printing Technologies Influence on the US In-Plant Market, we found that about 26% are fully funded, 33% partially funded and partially charge-back, about 30% are full cost recovery / break even and the remaining 11%  are revenue or profit-driven. For this article, it does not matter which model you are using; what matters is whether you meet your financial objectives. While anyone can have a bad month or two, you need to take action to avoid bad years. That is why we preach analyzing performance every month. If you do, you will not be blind-sided at the end of the year without having the opportunity to turn things around.
Lack of Actionable and Meaningful Measurements, Benchmarks and Reports to Improve Performance
When we compare the metrics used by new managers to those used by experienced managers, we see different measurements. Those with less experience often start with output/hr. measures such as volumes and schedules, while those with more experience focus on ratios. However, the problem is, while easy to track, this is not actionable data. For example, page count is one of the most frequent measurements reported to administration. While an indication of how busy you are, page counts are not actionable. One way to determine if data is actionable is to ask, "What could I change if this data (page counts) increased or decreased?" By definition, actionable data means you make a change and determine if that change helped or hurt production.
Customer Complaints
We believe that your customers' satisfaction is just as important as financial performance. Therefore, we always try to include surveys or focus groups in our evaluations. All too often, however, we are surprised to hear reactions to the complaints such as:
"We always hear complaints about pricing, but they are not true."
"I know who said that. They are always complaining about our turnaround time."
"Those quality issues are from years ago and don't exist today."
Don't ignore complaints – deal with them and try to reconcile them. Did you know that for every complaint that's lodged, there are 25 more people with the same complaint? The average unhappy customer will remember for 23 years. If you resolve issues on the spot, 95% of customers will return.
Summary
In this article, we listed three reasons companies consider outsourcing. There are more, such as a new executive trying to make their mark. Additionally, in some cases it is not one but two or more of these issues that result in scrutiny. One common explanation for a review is that the in-plant print center has been struggling to meet financial goals and now they are hearing customer complaints. Another is not meeting financial objectives with no signs of improvement (meaningful measurements). 
Contact RSA Today!
If you're interested in learning more about how to avoid falling under the scrutiny microscope, contact us.