Rochester Software Associates
|
May 23, 2023
A 2022 report from In-plant Impressions, "Trends and Services in the In-Plant Industry," reveals that in-plants are responding to their internal clients' needs for new services by expanding their service offerings. Ranking at the top of the list of services many in-plants are adding or planning to add is wide format printing.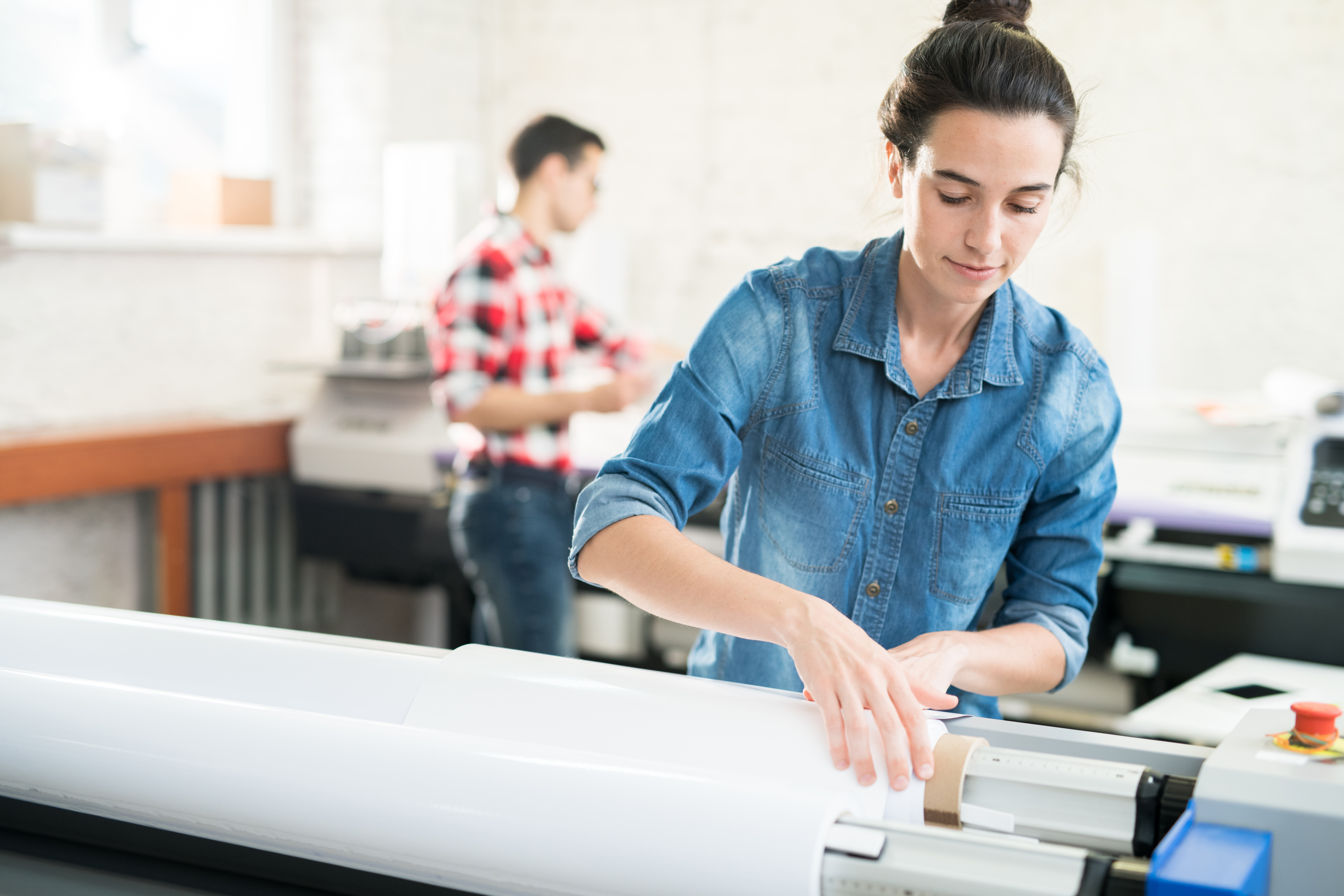 According to the report, wide format printing has experienced tremendous growth over the past few years, primarily because of the pandemic and the need for COVID-related safety signage. More than 80% of in-plants now provide wide format printing, with many looking to expand their wide format offerings by acquiring new equipment. Among the wide format products these organizations are planning on purchasing are production print presses, flatbed printers, and contour cutters. Currently, wide format work makes up 14% of these organizations' revenue, but all signs—no pun intended—point to even larger percentages of wide format revenue on the horizon.
Coinciding with this trend is the latest release of RSA's WebCRD Web to Print with more wide format features than found in previous releases, including a wide format file upload option that's faster and easier and requires fewer steps, automatic document sizing and scaling that sets initial materials based on size, and instant price estimates for jobs by the square foot for materials, impressions, and finishing. Additional enhancements include:
Streamlined ordering with a selection of custom and standard sizes with material selection that can be automatically selected by WebCRD

Online preview of wide format images and finishing

Scaling and ticketing for wide format-specific finishing

 

Easier configuration for scaling

and finishing, including a new locked aspect ratio that simplifies scaling

 

New finishing

options for coating, laminating, foam core, grommets, etc.

 

Wide format-specific material/paper selections
When selling to in-plants, remember that the reason those organizations are expanding their wide format offerings is to remain relevant with their customers. As you engage with personnel within those organizations, highlighting the features above and the benefits below of the wide format WebCRD release could help you close the deal.
Fast and simple customer ordering

 

Automated and accurate pricing at submission with an instant price estimate

 

Reduced time spent by customers and production staff

 

The ability to view and make changes using the same interface customers use

 

Automatic data collection for reporting and billing
Where the Opportunities Are
The In-plant Impressions report pinpoints higher education as a prime opportunity for wide format printing, which also makes this an ideal market for the latest version of WebCRD. Consider this, 65% of higher education in-plants have more than one wide format printer. Of those with a wide format printer, 43% have seen print volumes increase in the last 12 months. Imagine how much more efficient those organizations would be if they were also using WebCRD with wide format enhancements.  
Every new RSA software release offers you an opportunity to re-engage with customers and engage with new prospects. For customers and prospects already offering wide format printing and those planning to do so, the latest version of WebCRD with wide format enhancements, couldn't come at a better time.
Boost Your In-Plant Customers' Wide Format Printing Capabilities with the Latest Wide Format Workflow
Boost your client's wide format printing and automation capabilities by showing them how they can further automate wide format ordering and production with RSA's latest WebCRD Web to Print release. See how this solution can increase your customer's automation and flexibility and simplify pricing.