Howie Fenton
|
June 20, 2020
Looking back at your COVID-19 experience, you might ask "What changed and what have we learned"? For some, nothing changed. For others, changes had to be made quickly and included workarounds which are clumsy or error prone. Some of the workflow changes you made may motivate you to rethink your processes, your workflow and the importance of remote access. In this post we will discuss some of the lessons learned and how to better prepare for the future.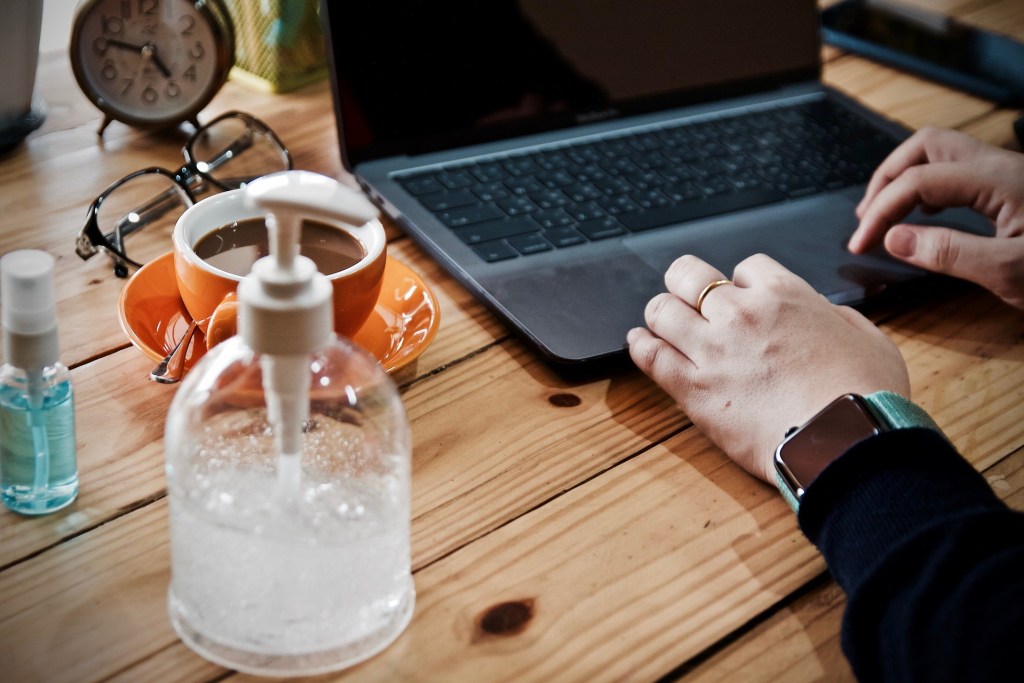 As more states reopen there are three stories we hear most often, as well as advice from innovative companies about how they responded to three issues. The three issues we hear most are:
We had to send staff home and figure out how to facilitate working from home.
We lost staff for weeks and were forced to quickly train staff.
We could not deliver traditionally and had to look for alternatives.
Working From Home
There have been few reasons to consider or encourage staff to work from home until now. The pandemic forced business and individuals to rethink where they work and how they work. Working from home and telecommuting is now the "norm" for anyone that can, rather than something done sporadically.
Leaders are finding they need to be able to convert from traditional to remote working the same way we flip on a light switch. The infrastructure needs to be created, the software has to support it and you need to maintain access privileges, permissions and passwords. In response, companies are starting to change their workflow software requirements to include remote access, such as the e-commerce or Web to print systems to submit orders.
Cross Training
Unfortunately, too many shops learned the hard way that they were not prepared for sudden staff loses. Managers talk about walking in one day and discovering multiple staff members sick or staff not allowed in the office due to distancing rules. For many, this was not for just a few days but for a few weeks. The backup staff expected to fill these gaps often had forgotten the training or had been poorly trained to fulfill the need.
If you fear this could happen or it did happen to you, you should consider taking inventory of all the skills and tasks in the plant and find out how many people can perform each of the tasks. Like great sports teams, leading companies are "3 deep". That means there is a primary and secondary back up person for every task.
Alternative Distribution
Traditionally, print produced by an in-plant or corporate print center is delivered by truck, mail, or internal courier. That changed during the pandemic. Companies reported that having print picked up from the print center or delivered to someone's office was no longer an option.
One medical center in-plant explained their delivery problems this way: "The biggest problem we faced were the restrictions imposed on our complimentary courier/delivery service. Suddenly, we were unable to deliver orders. Strict access restrictions were placed on every clinical location within our medical district. Suddenly, the only 'shipping' option we had was to put 'Ready To Ship' orders on hold at our plant facility and (a) arrange pickups from the plant (most inconvenient and impossible for some), (b) arrange drop-offs at non-clinical locations, (c) deliver to home locations, (d) use UPS Ground if possible…"
Some in-plants stopped printing some orders, and instead delivered them by email or posted them online for download. This electronic printing has become a necessity at print centers who were in a better position to change their processes and technology quickly versus making changes up stream. As organizations re-open, a hybrid of traditional and electronic printing will take hold, and having the right tools to do so, like RSA output management and workflow software, will be critical.
Conclusion
Not everyone had the same issues or experiences during the pandemic. Some shops were closed and are now struggling to meet their financial obligations. Others had better luck. One University that was about to close was found to be essential and remained open, although in a smaller capacity. Some state government print centers found that their distribution system could be used to deliver protective equipment and other essential services.
Regardless of your experience, you might consider brainstorming about what was learned and what can be improved. Here are some questions to consider:
What was successful and what needs improvement?
Will we, or should we, change anything permanently?
What jobs can continue to be done remotely and will some employees want to work from home permanently?
Knowing what you know now, what training processes would you change?
Did your software help or hurt your ability to adapt?
Knowing what you know now, how would you automate your workflow differently and does that change your feature list for your next workflow software purchase?
Were your systems up to date so you users and your shop were using the most current features to make the process easier?
How can your learnings help your customers recover?
Contact RSA Today
Contact RSA or me about these questions and your issues so that you can fully prepare for the future.