Rochester Software Associates
|
August 14, 2023
The newest version of QDirect promises to give print facilities a last-mile advantage — optimizing and automating the post-print experience.
Now available, the most recent release of RSA's output management tool offers a range of features designed to add new efficiencies to your workflow. Benefit from an easy-to-use visual barcoding feature to dynamically add standard barcoding formats to existing documents. This barcoding can streamline your CCM operations with improved mailing insertion, increased accuracy, and job tracking. Finally, expect last-mile operations at commercial and in-plant operations to go smoother than ever with automated cutting and folding finishing activities driven by barcodes.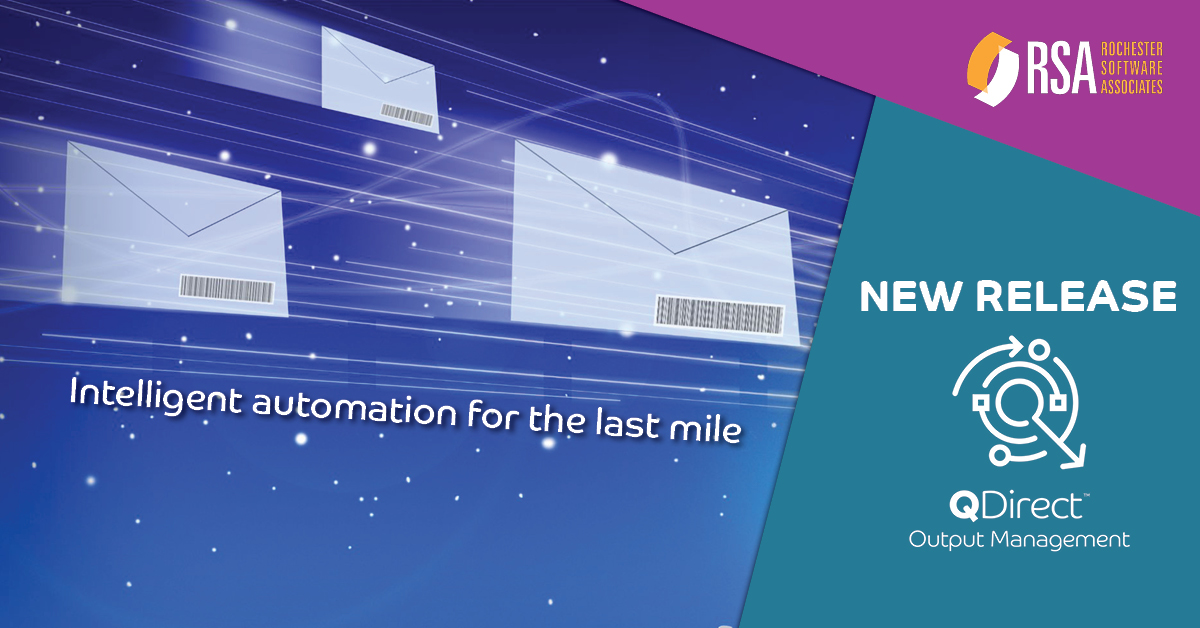 Move your workflow forward by utilizing QDirect alongside RSA's newly updated WebCRD and ImpactVDP functionality.
Request a QDirect Demo
Find out everything the newest version of QDirect has to offer. Request a meeting with RSA to learn more.