Rochester, NY
|
September 14, 2015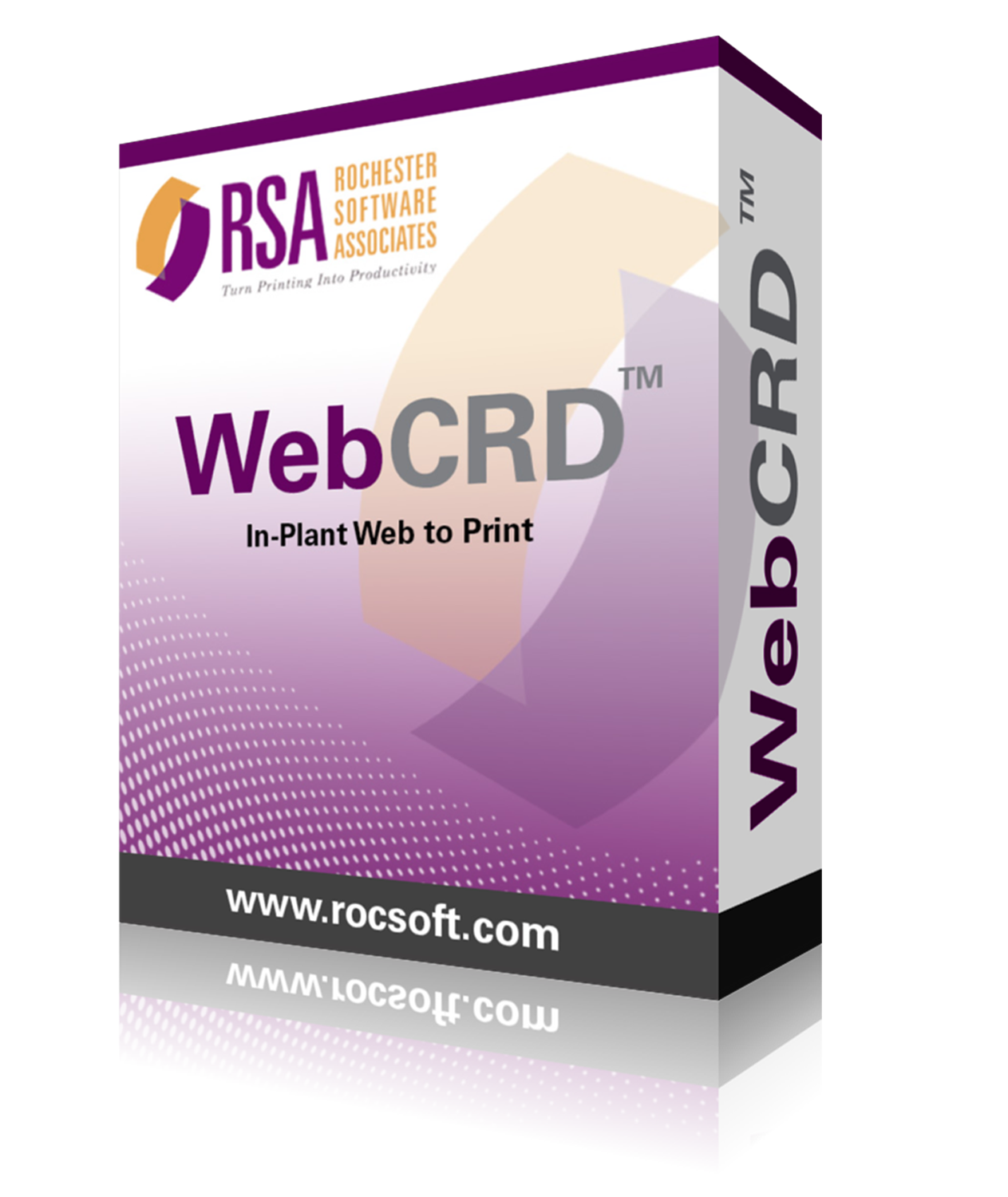 Rochester Software Associates (RSA), provider of production print workflow software solutions for in-plants and corporate print centers, will  demonstrate WebCRD™ 10.0, Web to print software for in-plant print centers in booth 231 at Graph Expo in Chicago, September 13- 16, 2015.  Additionally, RSA will host their annual WebCRD User Group meeting at the show.
WebCRD 10 further reduces touches and increases production efficiency, while creating an engaging customer experience. New functionality enables: 
Faster customer ordering with Visual Job Ticketing, including a new dynamic document preview
Expanded ticketing, including the ability for users to set B/W or color pages and page ranges
Supercharged Production and Automation via advanced automation that directs jobs to appropriate work flows or print centers using the enhanced rules engine
Configurable Production Statuses, Operator Assignment, Production Auditing, and partial shipping support.
Integration with RSA's new universal make ready software, ReadyPrint™.
The WebCRD User Group will be co-located at Graph Expo on Monday, September 14, 2015.  Open to all WebCRD customers and in-plant managers, the event is designed for users to get the most out of their WebCRD-driven in-plant print workflow.  Customer CHI Health will present their workflow and specific templates that are benefitting their healthcare in-plant.  The session is complimentary, but advance registration is required.
Vince Tutino, Senior Product Manager, Rochester Software Associates, stated, "With ticketing direct to multi-vendor production printers, in-plant and enterprise specific features and capabilities, and our new HTML5 interface, WebCRD increases corporate print center productivity. Customers who have previewed the release are excited about the game-changing impact the new features will have on their operations."
WebCRD will also be shown in Ricoh booth 1231 and Konica Minolta booth 1913.
RSA's workflow solutions are available through RSA's partners and directly from RSA. For more information, visit RSA at www.rocsoft.com.
©2015 Rochester Software Associates, Inc. WebCRD, QDirect, Customer Success Assurance and Turn Printing into Productivity are trademarks of RSA. All other referenced trademarks are property of their respective owners.