Rochester, NY
|
April 06, 2015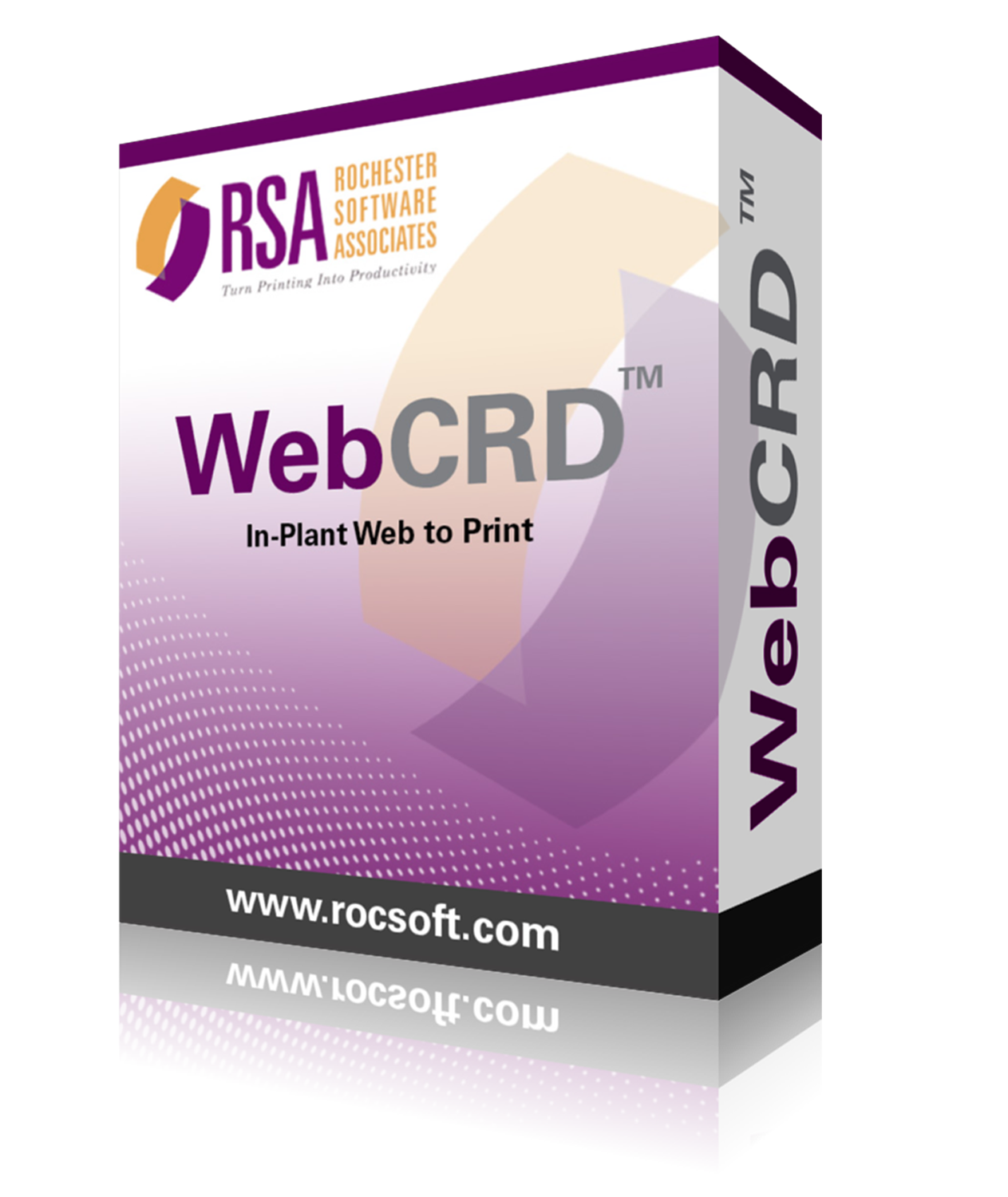 Rochester Software Associates (RSA), provider of production print workflow software solutions for in-plants and corporate print centers announces the newest release of WebCRD™, Web to print software for in-plant print centers. WebCRD will be demonstrated in booth 28 at the Association of College and University Printers (ACUP) annual conference, April 12- 16, 2015. RSA will also host a WebCRD User Group meeting at the conference.
Available for orders now, this WebCRD release provides an enhanced user experience, automates production, reduces touches, and decreases the time it takes for administrative and reporting tasks. Features like an updated booklet workflow— a very common in-plant print job— benefit end users and the print center with easier, more intuitive ordering and simpler production. Other key features include: real-time job printing status, refreshed images and branding choices; increased multi-currency support; and more streamlined hardcopy submission to WebCRD Production with RSA's Scan to Print Center™ solution, QDirect.SCAN™ from QDirect.SCAN supported MFPs.
Vince Tutino, Senior Product Manager, Rochester Software Associates, stated, "All of the new features and functionality are a direct result of customer requests. Customers tell us that they need features and functionality that continually reduces costs and improves their efficiency. Offering enhanced workflows that make using WebCRD faster and easier— for users and the print center—simplifies ordering and automates production, saving time and money."
See a highlight video about the new release of WebCRD or schedule a live demo at: www.rocsoft.com/contact/?sid=3901.
RSA's workflow solutions are available through RSA's partners and directly from RSA. For more information, visit RSA at www.rocsoft.com.
©2015 Rochester Software Associates, Inc. WebCRD, QDirect,SCAN, and Scan to Print Center are trademarks of RSA. All other referenced trademarks are property of their respective owners.