Rochester, NY
|
September 09, 2013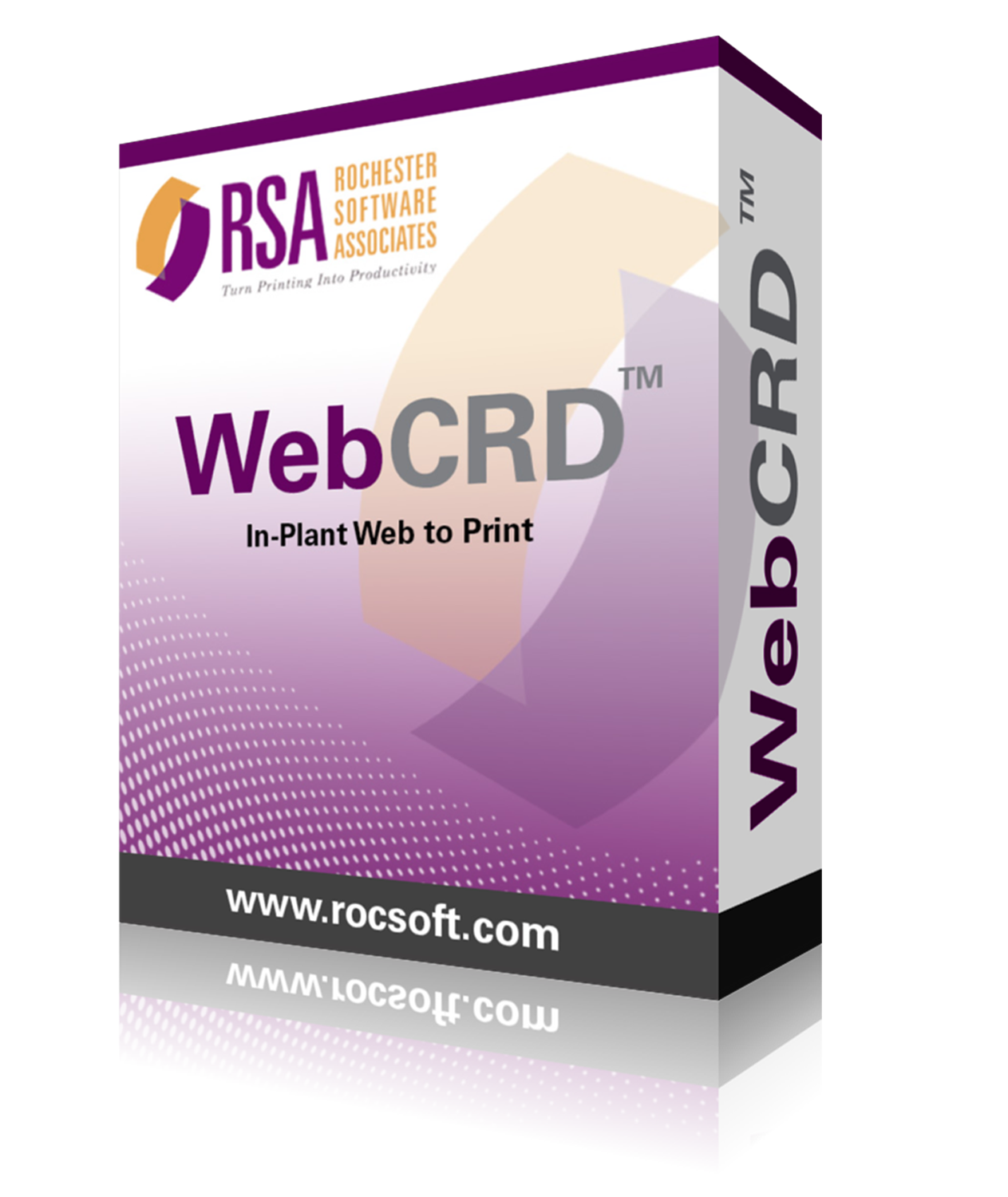 Rochester Software Associates (RSA), provider of production print workflow software solutions for in-plants and corporate print centers will demonstrate the newest release of WebCRD™ web to print software for in-plants in booth 4634 at Print 13 in Chicago, September 8-12, 2013. Additionally, RSA will host their annual WebCRD User Group meeting at the show.
Available for orders now and shipping in Q4, the new WebCRD™ release includes features for in-plants to grow volume, add services and further automate workflows, including: a new invoicing feature to professionally invoice external and internal customers, expanded integrations to popular enterprise purchasing systems like Ariba®, and a faster and easier to use print driver (SurePDF™) that enables direct submission from customer desktop applications, on both pcs and Macs to WebCRD.
The WebCRD User's Group will be co-located at Print 13 on Tuesday, September 10, 2013.  Open to all WebCRD customers, in-plant managers and partners, the event is designed for users to get the most out of their WebCRD-driven in-plant print workflow. The session is complimentary, but advance registration is required.
Vince Tutino, Senior Product Manager, Rochester Software Associates, stated, "Our high touch customer relationships allow us to continually add features that have the highest impact for our customers. This release makes it easier for in-plants to grow volume, add services and further automate workflows with additional Print MIS features offered as core WebCRD functionality."
The software will also be shown in Ricoh booth 1931.
RSA's workflow solutions are available through RSA's partners and directly from RSA. For more information, visit RSA at www.rocsoft.com.
©2013 Rochester Software Associates, Inc. WebCRD, QDirect, TicketMe, Customer Success Assurance and Turn Printing into Productivity are trademarks of RSA. All other referenced trademarks are property of their respective owners.