Rochester, NY
|
December 10, 2018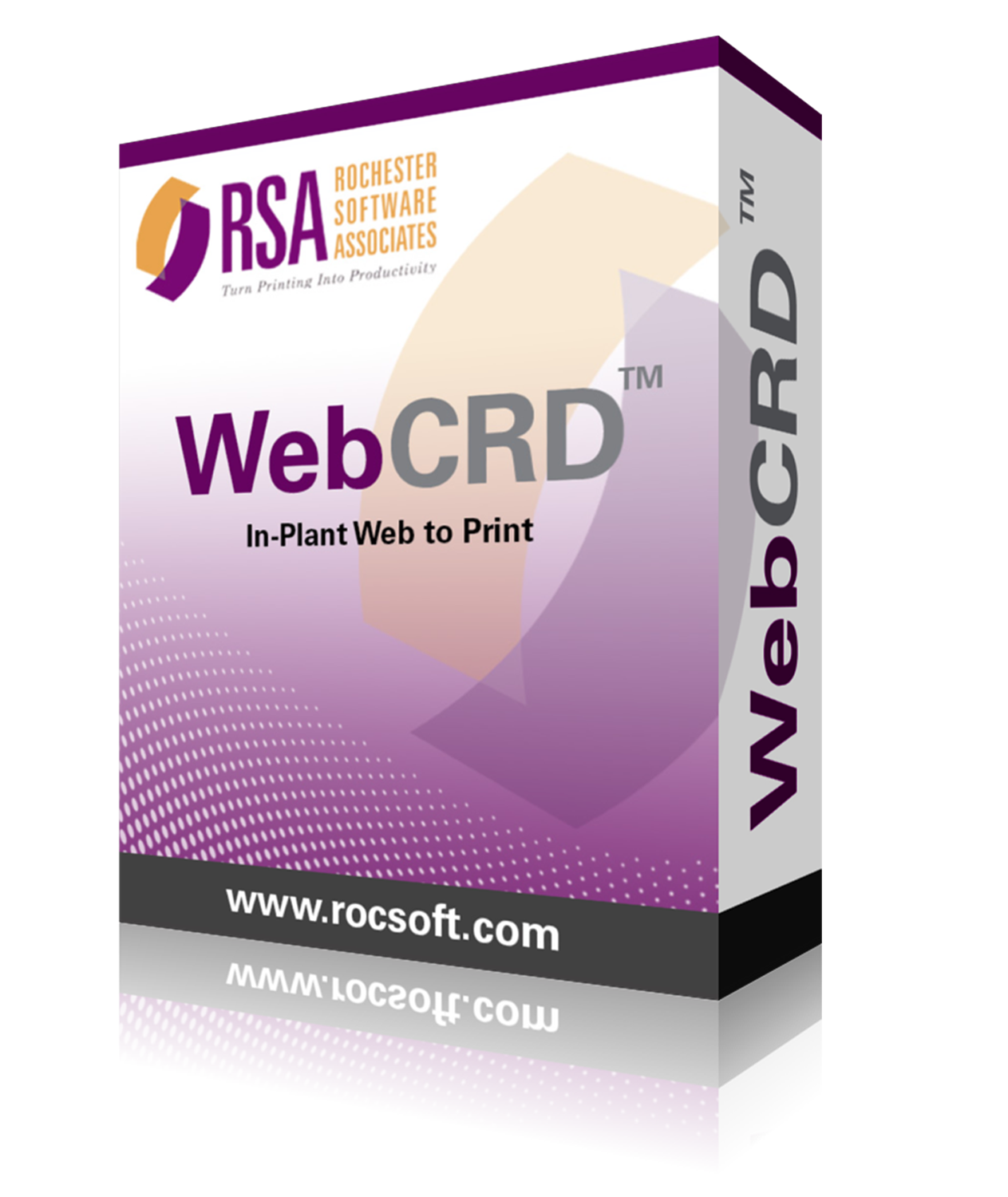 Rochester Software Associates (RSA), provider of production print workflow software solutions for in-plant and corporate print centers announces the availability of a new release of WebCRD™ Web to print software. V10.3 of RSA's in-plant Web to print software is shipping now and includes these capabilities:
Drag and drop file uploads for faster, more user-friendly ordering.
Document preflight alerts that detect and alert production about common file issues.
Digital download feature to offer and track digital services and items using the WebCRD catalog.
Additional integrations with external systems, including print procurement and shipping systems.
Senior Product Manager, Vince Tutino stated, "Our customers tell us that the top benefits they want from their Web to print software are job ordering efficiency and increased productivity and customer satisfaction. This new release continues to uniquely meet the needs of in-plants and deliver the benefits they seek, while offering groundbreaking functionality like the new digital download feature that opens the door to offering new services."
To learn more about the new release visit the WebCRD page for details, an overview video or to schedule a live demo.
RSA's workflow solutions are available through RSA's partners, including Canon, Kodak, Konica Minolta, Ricoh, Toshiba and Xerox. For more information, visit RSA at https://www.rocsoft.com.
©2018 Rochester Software Associates, Inc. WebCRD and Turn Printing into Productivity are trademarks of RSA.