Rochester, NY and Frisco, TX
|
June 29, 2017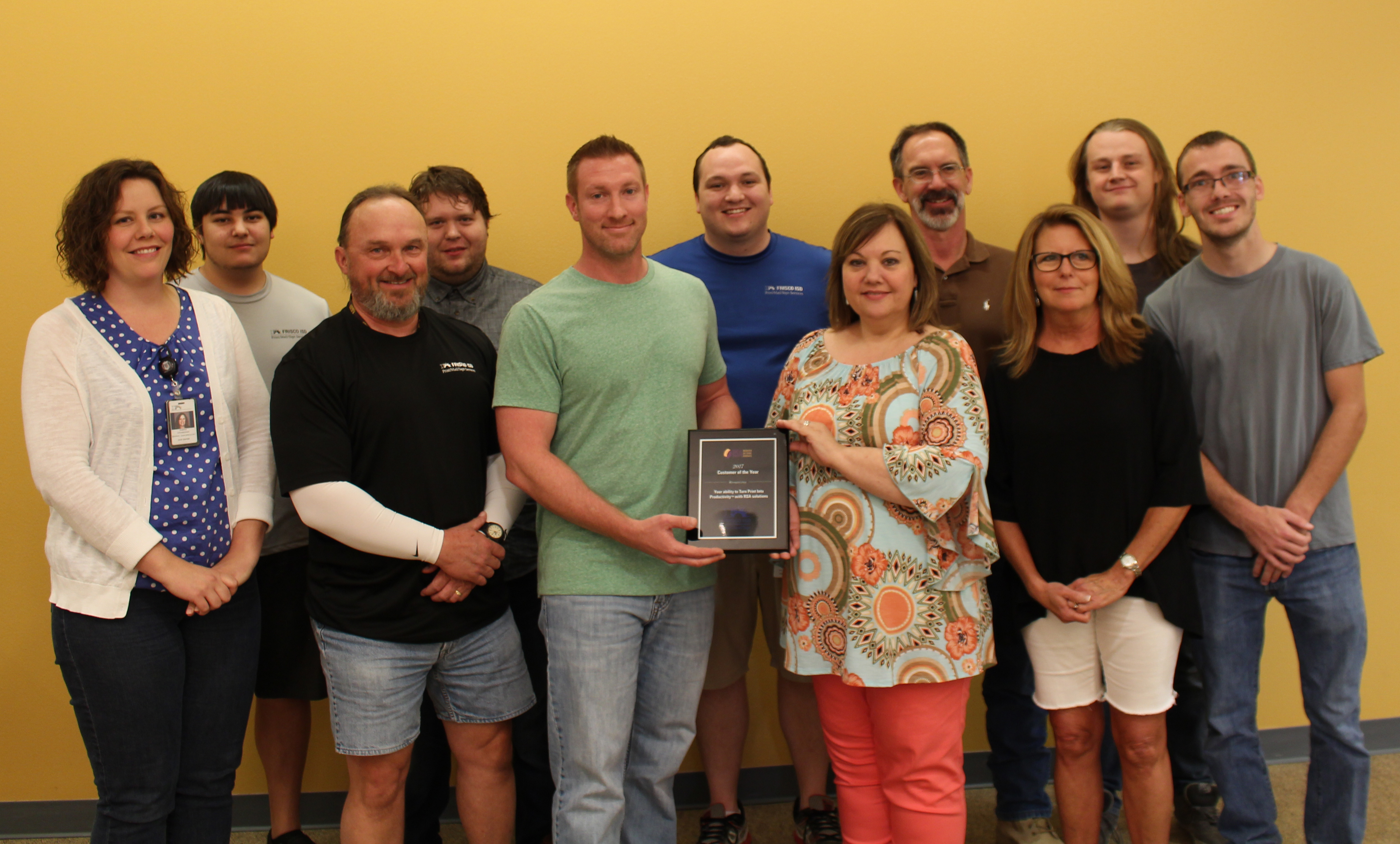 Awarded to a customer to recognize their ability to "turn print into productivity with RSA solutions"— RSA's tagline— the district's internal print shop has steadily grown their use of RSA's digital print workflow software solutions since purchasing WebCRDTM Web to print six years ago. Implemented as one piece of a strategic initiative to automate, streamline and cut costs and find efficiencies, the print center has added modules and other RSA software to automate print center work in the face of 700% growth, while getting print jobs to teachers and staff more quickly and conveniently with 24x7 online ordering.
Robert Baden, RSA's president noted, "We are delighted to recognize customers who fully use and benefit from our production workflow solutions. Frisco ISD has actively sought out ways to improve their operation using our latest software and capabilities combined their own creative applications to achieve ever higher productivity. We applaud them." 
Jamie Driskill, Director of Community Relations & Marketing stated: "WebCRD is one of the pieces of the puzzle that keeps us streamlined and lean, allowing the print center to meet district growth and fulfill needs at a rate of 8-9 million copies a month. We would not have been able to save millions of dollars the last six years or kept pace with demand without RSA's solutions. We are honored that Sherri Broderick and the print center team have received this award and appreciate our continued relationship with RSA."
RSA's workflow solutions are available through RSA's partners and directly from RSA. For more information, visit RSA at www.rocsoft.com.
©2017 Rochester Software Associates, Inc. WebCRD, QDirect, ReadyPrint, Customer Success Assurance and Turn Printing into Productivity are trademarks of RSA.