Rochester, NY
|
November 16, 2015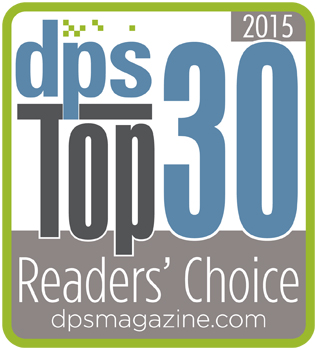 Rochester Software Associates (RSA), provider of production print workflow software solutions for in-plant and corporate print centers, is pleased to announce our inclusion in DPS Magazine's 4th Annual Top 30 Readers' Choice Awards. Each year the publication's dedicated readership dictates the top 30 winners and five honorable mentions.
RSA was recognized for overall reader interest, as well as its featured products: WebCRD and QDirect.
"Our readers continuously choose some of the most influential vendors within the digital print, packaging, and publishing space," says Tom Tetreault, editor-in-chief/publisher, DPS Magazine.
Using its website metric system, DPSmagdirect.com, the magazine calculates readers' interest in companies throughout the year. This is done via requests made on print and Web editorial and advertisements as seen in the magazine, on the website, or in DPS Magazine's weekly eNewsletter.
Go to dpsmagazine.com to subscribe and be among the first to see the 2015 Top 30 Readers' Choice Awards winners. It is released in the November issue, as both a print and the digital publication, the issue was distributed on November 11, 2015.
RSA's workflow solutions are available through RSA's partners and directly from RSA. For more information, visit RSA at www.rocsoft.com.
©2015 Rochester Software Associates, Inc. WebCRD, QDirect, Intelligent Document Setup, Customer Success Assurance and Turn Printing into Productivity are trademarks of RSA. All other referenced trademarks are property of their respective owners.