Home /

Center for Disability Services
Center for Disability Services
Automation and Security Help Future-proof Operations
"
With QDirect's level of automation, our shop can now take on clients with smaller jobs today and hopefully turn them into larger clients down the line.
Customer Background/Solution Overview.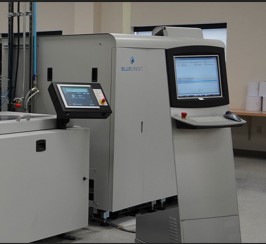 The Center for Disability Services, in Albany, New York, runs a Mail Fulfillment Center staffed by a workforce of 70 employees—More than 50 of them have some level of disability. Unlike most operations that leverage technology to minimize the need for additional workers at all levels, the CDS uses automation to only reduce the need for skilled front-end employees so they can hire more disabled workers with the savings. Their mission is to best serve clients while providing people with disabilities with employment opportunities that help them lead healthy and enriched lives.
Since beginning 30 years ago as a small presort mail operation, the CDS Mail Fulfillment Center has evolved to become a state-of-the-art facility, providing printing, mailing, scanning, and fulfillment services, for more than 100 clients. They print more than 100 million pages and handle more than 50 million mail pieces per year.
Adding QDirect Made Sense on Day One When They Added Print.
The CDS print operation is young. In 2014, some of their larger customers no longer wanted to produce their own print. Because CDS was already handling their mailings and transactional work, customers asked if the shop could take on their print work, too.
Chris Schelin, Director of Operations, and CDS Mail Fulfillment Center staff found themselves asking how they would take on and manage this high print volume. The answer came from an existing state agency mail client that was transitioning their print to CDS. CDS' client was already using RSA's QDirect. So, the center decided to print files from everyone in this manner. "Our agency client has kept QDirect, and now transfers files between their QDirect server and our QDirect server. We started with high volumes (1,000,000 impressions). It's where the business is going. Automation had to be part of it day one," said Schelin.
Customizing Automation to Their Unique Needs.
CDS uses QDirect to automatically batch similar jobs for production based on parameters set up by the shop, manage print output between printers, reroute jobs when printers become unavailable, report on printer device statuses, enable essential tracking and reporting, and automatically route jobs to specific production printers. It's all handled through QDirect, which has built a high level of efficiency. When operators arrive in the shop each morning, jobs are already queued up, ready to be released to the operation's 12 digital printers.
Enhancing Security of Sensitive Client Documents.
The Mail Fulfillment Center acts as a service bureau for clients including financial business and New York State agencies that need transactional materials printed that include sensitive information such as Medicaid numbers, bank account numbers, etc. These clients have strict security requirements, and the auditing features of QDirect enables the team to prove to clients that their data is being securely managed, output, and mailed.
Using QDirect to automate document workflow removes most of the human element from the process. "Having fewer people touch client data files decreases the potential for errors," says Schelin. "And QDirect can tell us down to a byte count that we have the right data."
"
With QDirect, we not only have an automated workflow, but our shop now also has one-stop reporting management.
QDirect is the Single Source for Needed Answers.
CDS Mail Fulfillment center staff knows exactly where to find answers about their jobs and overall performance. They leverage QDirect's logs, accounting, tracking, and reporting to provide clean, easy, and reliable quarterly reporting to the agency's board of directors and perform internal auditing to confirm file location and status of printing and billing. "We not only have an automated workflow," says Schelin. "Our shop now has one-stop reporting management. We don't have to think about where else to look."
A Future with an Expanded Range and Number of Clients.
QDirect enables the CDS Mail Fulfillment Center to efficiently take on smaller jobs and expand their client base without adding skilled staff. While most clients send large jobs with thousands and pages, some have wanted to send three or four different files a day totaling only 100 pages. In the past, the manual manpower needed to manage such jobs wasn't cost effective, but with QDirect there are no touches on the front end before the job is ready to be released to the printer. "With QDirect's level of automation, our shop can now take on clients with smaller jobs today and hopefully turn them into larger clients down the line," says Schelin.
Making Life Easier. Hands Down.  
Schelin states that they have gotten good use from and have been happy with QDirect over the six years they have been using it, evolving to use different and more features. He notes, "It's obviously made our lives easier, hands down."
Schelin offers this advice for other commercial printers and in-plant print centers who are not using a workflow management system, "It's something that I would highly, highly recommend. I know some people are a little fearful of automation, but there's a time and place for automation and this is definitely it."
© 2022 Rochester Software Associates, Inc. All brands and product names are registered trademarks of their respective companies. 3/2022
Study Quick-Look:
Application Study Industries
Solutions Used by Customer
Challenges
Best deploy a team with disabilities
Add digital printing to mail operations
Ensure security of sensitive transactional documents
Statistics
Employees:
70
70% Disabled
Budget:
$4M
Impressions:
~100M/yr (primarily 8.5"x 11" transactional documents)
Jobs:
52.5K/yr
Solutions
QDirect™ automated batching and routing
QDirect accounting and job tracking
QDirect automated controls and workflow
Results
Skilled workforce can focus on releasing all jobs to 12 printers
One source for all reporting
100M annual impressions for government and financial clients