Rochester Software Associates
|
January 24, 2023
Anyone in sales understands that it is a high-turnover profession. Success can be elusive for many who are just starting out. But it can also be elusive for even the savviest and most experienced sales reps from time to time. Let's face it, rejection comes with the territory, and the challenge is not to let it bring you down. It doesn't matter what you're selling either—production print hardware or production print software such as the many solutions from RSA—you are bound to be turned down no matter how great your solution is or how beneficial it would be to the prospect.  
Besides the daily rejection, other factors beyond your control, such as concerns about an oncoming recession can negatively affect your attitude. The secret to not letting this impact your sales goals is a positive attitude. But that's easier said than done, right? Right.  
Like anything, staying positive is a trait you work on; what better time than at the beginning of the year?  These tips can help you maintain a positive attitude during challenging times.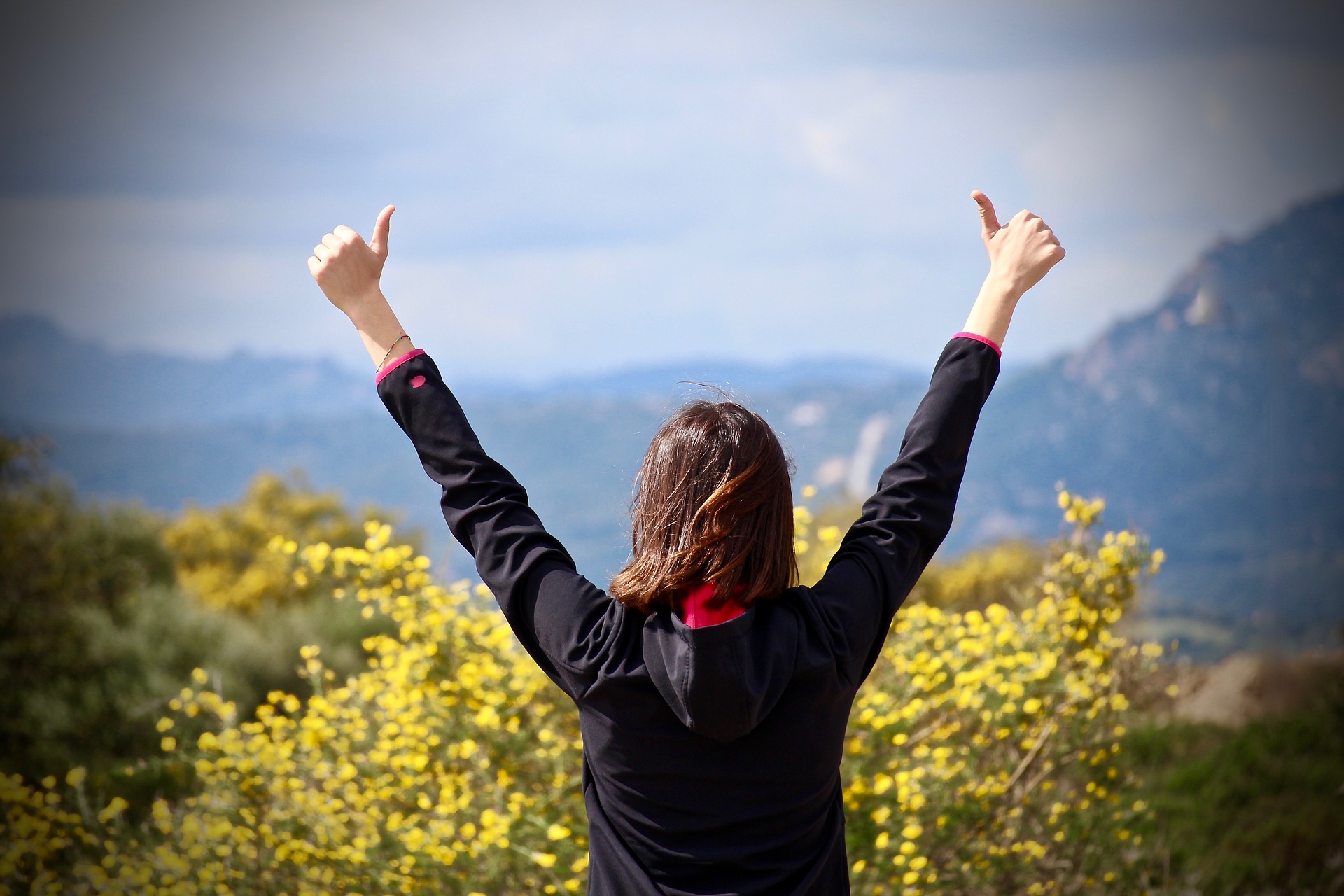 Begin the day with clear expectations. It's all about planning and being ready to pivot if your first plan fails. After all, you can't always expect to make a sale the first time you meet with a prospect. Always have a Plan B.


Set goals.

Goal setting is one of the best reinforcements for staying positive in sales, writes

Dan Tyre, sales director at HubSpot, in his blog, "

12 Tips for Staying Positive in Sales—No Matter What

."

Goals allow you to focus on positive outcomes rather than small problems that crop up daily. Setting goals also allows you to structure them into an annual plan for attainment, added Tyre. Plus, goals can help you prepare an action plan when things don't go as planned (See #1). However, ensure those goals are realistic and revisit them frequently to see how you are doing.


View rejection as a learning experience.

Just because you were turned down doesn't mean you'll never have an opportunity to meet with that prospect again. On the plus side, the prospect already knows you and may be open to hearing from you again about a new solution or a

new version of the solution

you offer when they are ready to purchase. Also, take time to reflect on the interaction that resulted in the rejection to pinpoint any mistakes you made that caused you to lose the deal. We can all learn from our mistakes.


Sleep on it.

A lack of sleep can lead to stress and negatively affect your attitude. A blog, "

Stress and Sleep Loss is a Sales Nightmare, but It Doesn't Have to Be

" by Rise Science, references studies that reveal sleep deprivation—even in modest amounts—leads to increased acute anxiety during the day. Other studies maintain that sufficient sleep has benefits across the physical, cognitive, and emotional spectrum and can dramatically boost work performance.


Save positive feedback for future reference. If you find yourself getting down, reading those positive notes and emails you've received from clients in the past can provide positive reinforcement when times are tough.


Connect with positive connections.

"There are always three people in your network who make you feel great," maintains HubSpot's Tyre. Identify those three people and check in with them when having a bad day. "They should be able to confirm your best attributes which can provide a boost when you need one," he writes.

 


Remain calm.

Don't panic or obsess about how difficult things are. Instead, take a deep breath and calm yourself. An article on ZenBusiness Inc., "

How to Build a Killer Sales Attitude, Especially When You Feel Like Quitting

," notes that your mind cannot function at its peak when agitated. When this happens, it's more challenging to think of new and better ways of selling. Although the author acknowledges that staying calm can be challenging, the take home is that if you act calm, even if you don't feel calm, you will eventually be calm, with a stronger and more positive attitude.


Be self aware. Recognize those times when you are feeling negative and the triggers. No one enjoys being around negative people, let alone buying from them. Avoid speaking negatively about clients, co-workers, and sales experiences around others. Also, try and surround yourself with positive people and politely ask those who skew towards the negative in their conversations to refrain from doing so. Negativity can be contagious.

Never stop practicing your sales skills.

This is another excellent tip from the ZenBusiness Inc. article. The author writes, "…if you keep practicing your sales skills, you'll be more competent, and you'll get a killer sales attitude. Unfortunately, there are two times when a salesperson stops practicing the basics of sales—when things are going poorly and when things are going well." The lesson here is practice, practice, practice. You may not end up playing Carnegie Hall with all that practice, but you may close a deal for the latest versions of RSA's

QDirect

or

WebCRD

software.


Pump up the volume.

A fun and creative tip from Hubspot's Tyre is creating a playlist of motivational music/songs to pump you up on your sales call. This is similar to the music played before a batter steps up to the plate or when a pitcher takes the mound for the first time in a major league baseball game.
10 Tips to Maintain a Positive Sales Attitude
Rejection comes with the territory in sales, the challenge is not to let it bring you down. Talk with RSA for more tips for staying positive.