Rochester, NY
|
March 15, 2023
Rochester, NY, March 15, 2023 Rochester Software Associates (RSA), provider of production print workflow software solutions for in-plant print centers, commercial printers and PSPs announces its inclusion in DPS magazine's 12th Annual Reader's Choice Awards. Each year, the publication publishes the awards, which feature the top 30 companies and five honorable mentions as determined by its editorial/advertising tracking system.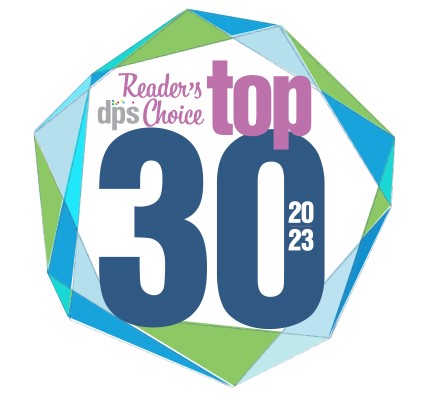 Using the website metric system, DPSmagdirect.com, the publication calculates its reader's interest in companies throughout the year. This is done via requests from editorial and advertisements found in each printed issue as seen in the magazine, on the website—dpsmagazine.com, or in DPS magazine's weekly eNewsletter. 
RSA was recognized for overall reader interest, as well as for its featured products WebCRD™ Web to print software, QDirect™ output manager, and RSA's Universal prepress suite, ReadyPrint™. 
"The companies selected for our annual Reader's Choice are a great representation of the industry. These organizations continue to drive innovation, improve efficiency, and enhance productivity within every segment of the print industry," says Cassandra Balentine, associate publisher, DPS magazine. 
Please visit dpsmagazine.com to subscribe and read more about the 2023 Top 30 Reader's Choice Awards. It is released in the March issue, as both a print and the digital publication, the issue will be distributed on March 16, 2023. 
RSA's workflow solutions are available through RSA's partners, including Canon, Kodak, Konica Minolta, Ricoh, Toshiba, and Xerox. For more information, visit RSA at: https://www.rocsoft.com. 
###
About RSA  
Rochester Software Associates (RSA) is the only company in the industry to provide prepress, transform, output management, and Web to Print software solutions to support digital production print workflows. For over 35 years, our customers have used RSA solutions to turn printing into productivity™, automating their print centers and seamlessly converging printing from the data center, in-plant, and distributed enterprise print environments.   
Products like WebCRD™, the leading Web to print software provider for in-plants, QDirect™ Output Manager, and ReadyPrint™ prepress software maximize employee productivity and corporate profitability, boost operating efficiency, increase print volume without increasing staff, and delight customers with better turnaround times and 24/7 access. 
For more information, visit https://www.rocsoft.com.
©2023 Rochester Software Associates, Inc. QDirect, ReadyPrint, WebCRD and Turn Printing into Productivity are trademarks of RSA.