Rochester, NY
|
September 18, 2014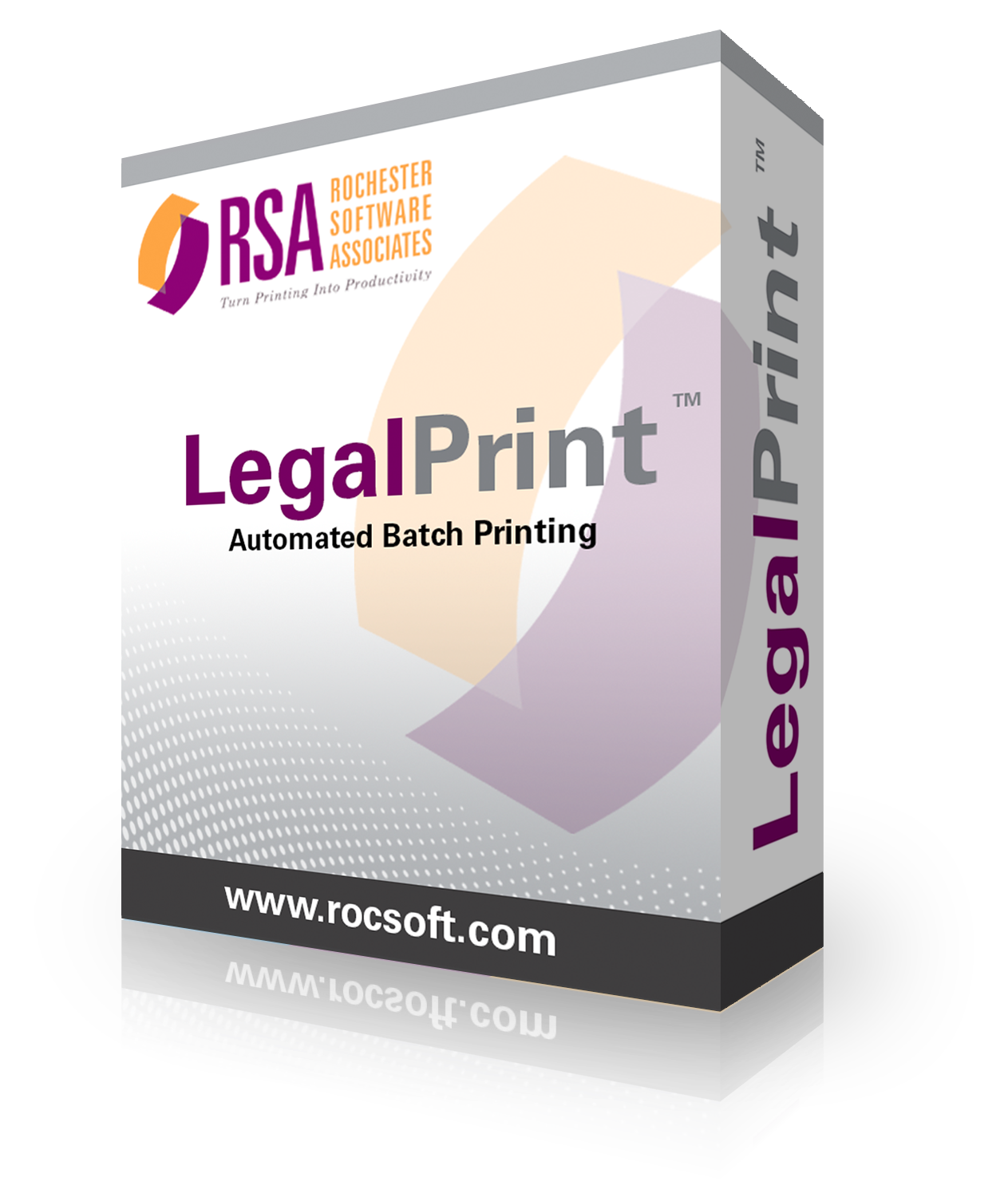 Today, Rochester Software Associates (RSA), provider of production print workflow software solutions for in-plant and corporate print centers, has released LegalPrint™, automated batch printing and PDF conversion software. LegalPrint streamlines Electronic Discovery (E-Discovery) for legal firms by converting hard copy and electronically stored files and emails from their native format to print ready PDFs for batch printing on production printers.
Even with migration to electronically stored files, hard copy documents must still be printed. Manually producing and printing document and email attachments is a time consuming and error-prone process. And, tracking and recovering all the associated costs requires exhaustive manual accounting. LegalPrint automates this process, allowing firms to keep files in-house rather than send them to a service bureau. Legal firms are able to produce output faster and at a lower cost, reducing client billing for printing expenses.
LegalPrint takes input from removable media, network and hard copy, and batch processes it for printing on production printers- with full automated accounting of case, client, and matter number tracking and reporting. The software is offered in several options from a single stand-alone license, to optimizing throughput to specific printers or multiple output devices by adding RSA's QDirect output manager to automate load balancing, bundle jobs, and utilize advanced job accounting.
Tim Kelly, Senior Vice President, said, "Law firms can reduce the significant cost of printing email files and attachments with LegalPrint. Clients benefit from reduced costs and attorneys enjoy faster turn-around time with in-house printing. Plus, the process is more secure- files do not have to be sent out for processing."
RSA's workflow solutions are available through RSA's partners and directly from RSA. For more information, visit RSA at www.rocsoft.com.
©2014 Rochester Software Associates, Inc. LegalPrint, WebCRD, QDirect, Customer Success Assurance and Turn Printing into Productivity are trademarks of RSA. All other referenced trademarks are property of their respective owners.