Rochester, NY
|
March 06, 2014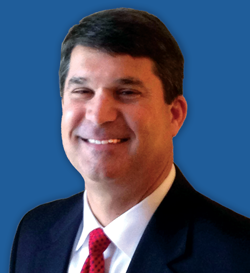 Rochester Software Associates (RSA), provider of production print workflow software solutions for in-plant and corporate print centers, has expanded sales resources to support sales growth.  Ben Parker has joined RSA as the Director, Business Development in the newly created Southeast territory.
Mr. Parker comes to RSA with over 20 years' experience selling Production Workflow Solutions.  Most recently, Ben was a nationally ranked sales representative and Advanced Solutions Consultant at Xerox Corporation, selling and implementing digital production workflow automation, variable data, and third party integrated solutions.  Based in South Carolina near Atlanta, Ben will cover six southeastern states and Puerto Rico. See the online Find Your Business Development Manager tool for details.
Dirk Craib, Sales Vice President, stated, "As an organization focused on meeting customer and partner needs, our growth necessitated additional sales coverage.  I am excited to have Ben join us.  His knowledge and experience will be an asset as we continue expanding the market."
RSA's workflow solutions are available through RSA's partners and directly from RSA. For more information, visit RSA at www.rocsoft.com.
© 2014 Rochester Software Associates, Inc. WebCRD, Customer Success Assurance and Turn Printing into Productivity are trademarks of RSA. All other referenced trademarks are property of their respective owners.