Rochester, NY
|
September 10, 2013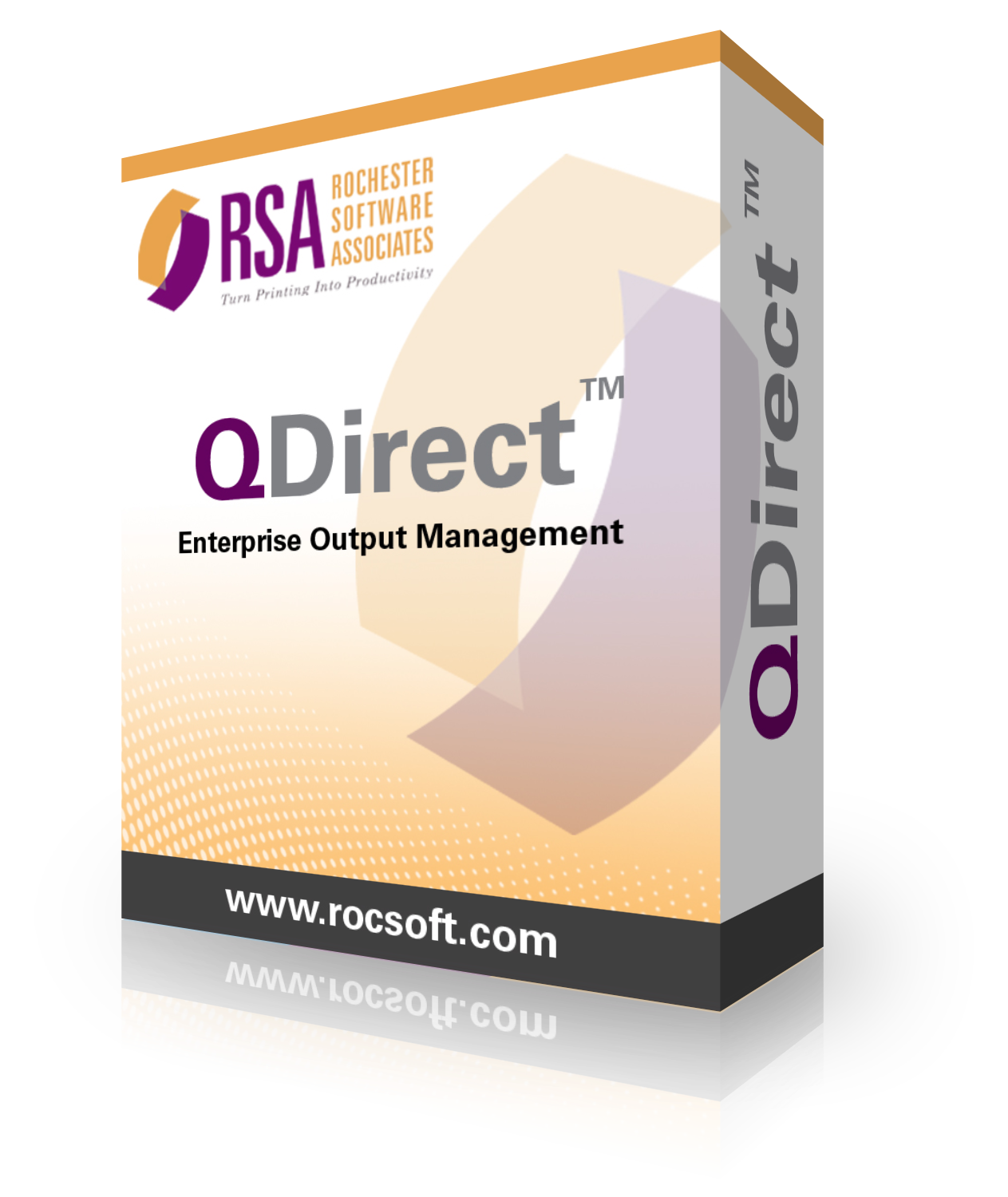 Rochester Software Associates (RSA), provider of production print workflow software solutions for in-plants and corporate print centers will offer a technology preview of a new release of QDirect™ output management software in booth 4634 at Print 13 in Chicago, September 8-12, 2013. 
Available for orders now and shipping at the end of January, 2014, QDirect V5.0 expands open system interoperability and automation. A new job ticketing User Interface (UI) allows users to apply or edit job tickets for most major production printers.   The ability to receive and send jobs using JDF/JMF enables production print integration into more workflows. New job scheduling features and load balancing made possible via advanced printer monitoring increase productivity.
Anthony Leccese, Product Manager, Rochester Software Associates, said, "Our new job ticketing, enhanced scheduling and load balancing, and JDF/JMF capabilities will greatly help customers automate their operations and provide new functionality to manage their jobs.
The software will also be shown in Ricoh booth 1931.
RSA's workflow solutions are available through RSA's partners and directly from RSA. For more information, visit RSA at www.rocsoft.com.
©2013 Rochester Software Associates, Inc. WebCRD, QDirect, TicketMe, Customer Success Assurance and Turn Printing into Productivity are trademarks of RSA. All other referenced trademarks are property of their respective owners.