Home /

Frisco Independent School District (Customer Showcase)
Frisco ISD Saves Millions and Adds Efficiency with WebCRD
Frisco Independent School District (FISD) is one of the fastest growing districts in the nation. They are expected to grow by 2,500 students each year for the next 10 years. The district's Print/Mail/Sign Services department chose RSA's WebCRD web to print to help them handle the growth by maximizing production capabilities while controlling costs.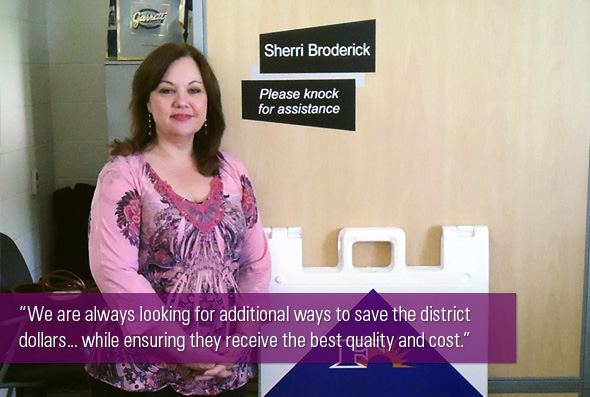 Watch the 4-minute video to learn how:
WebCRD has saved district dollars
Turnaround time was slashed from 1 week to 1-2 days
The print center has been able to bring in more volume with less staff
Teachers spend more time in the classroom
See how the in-plant has evolved their WebCRD solution over time, adding modules (like WebCRD Dynamics for variable data) and other RSA software, including QDirect (for queueing, grouping and job batching) and the ReadyPrint prepress suite module as their volume has increased.
Frisco ISD Stats
Schools 65
Shop staff: 17
Monthly impressions 8-9 million
Daily orders ~ 2,000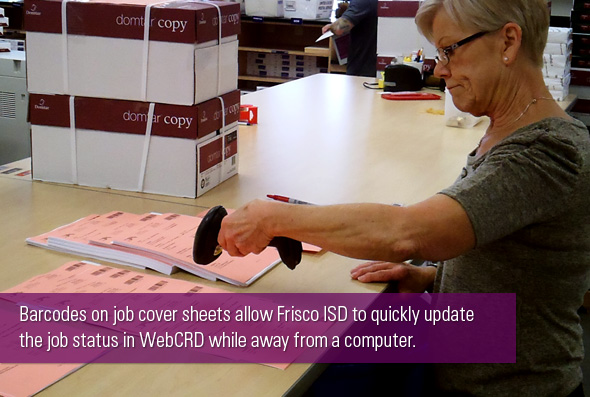 Get the Details About Frisco ISD's Success
Download the case study and read how this K-12 set up their print shop for maximum results.