Virtual
|
June 07, 2021 to Jun 18, 2021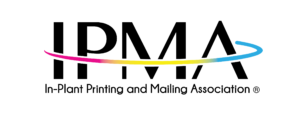 Register for IPMA's (In-Plant Printing and Mailing Association) 2021 Annual Conference for in-plant print and mail professionals. See us at this virtual event four hours each Monday, Wednesday, and Friday from June 7-18. Join us for workflow software demos or an exclusive preview of a new WebCRD in-plant Web to Print release due this Summer on one of two days: 6/9 or 6/16 at 3pm ET | 2pm CT.
RSA is a conference sponsor and exhibitor.